Vardenafil Vs Viagra: Uses, Side Effects, Precautions, And More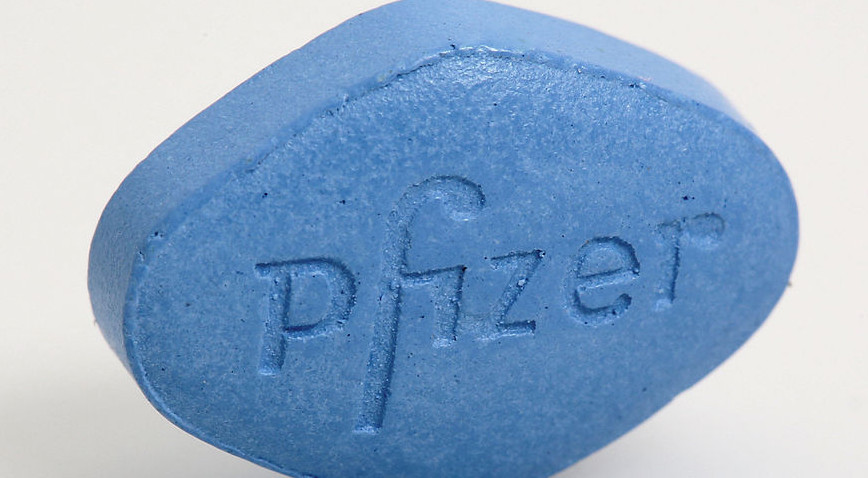 Vardenafil vs Viagra – in this article, we'll make a detailed comparison of both these powerful drugs on the basis of their uses, effectiveness, and more.
Overview
Erectile dysfunction (ED) is a troublesome problem experienced by some men, wherein there is an inability to either get or maintain an erection. It is one of the most common male sexual dysfunctions.
Several drugs have recently flooded the market for the treatment of erectile dysfunction. Among them, some of the most effective are sildenafil citrate 100mg, vardenafil 20mg, tadalafil 20mg, avanafil, and alprostadil. However, the most popular and most commonly used out of these are Viagra (sildenafil), vardenafil, and tadalafil.
Viagra was the first medicine discovered to be effective in treating ED and was under a patent by Pfizer until recently. Now that the patents have expired, generic forms of the drug (sildenafil) are being marketed and sold.
As for vardenafil, it is sold under the trade names Levitra, and Staxyn. It works on the same principle as sildenafil and tadalafil, that is by inhibiting the enzyme PDE 5.
Yet there are some minor differences in their dosage, side effects, and effectiveness. We shall discuss all those differences in this article.
Vardenafil vs Viagra: Mechanism of Action
Both vardenafil and sildenafil (Viagra) come from the same class of medications known as PDE 5 inhibitors. PDE 5 (phosphodiesterase 5) is an enzyme found in various tissues in the body. More predominantly, it is found in penile tissue and the retina of the eye. It breaks down a nucleotide protein and controls blood flow to the arteries.
PDE 5 inhibitors stop this enzyme from performing its function. As a result, in the presence of a sexual stimulus, the arteries dilate, and subsequently the blood flow to the penis increases, causing it to become erect.
Vardenafil vs Viagra: Uses
Vardenafil Uses
As a PDE 5 inhibitor, vardenafil helps in treating disorders that involve a lack of adequate blood flow to a specific organ or a part of the body. Thus, it can be used in the treatment of the following conditions:
1. Erectile Dysfunction
Vardenafil is a very effective and highly popular drug in the treatment of erectile dysfunction. It is among the most common drugs for treating the problem.
2. Benign Prostatic Hyperplasia (BPH)
Research has shown that PDE 5 inhibitors such as this drug help to relax the urinary bladder and the prostate gland (an accessory sexual organ of the male reproductive system that secretes fluid to nourish sperms). This in turn increases urine flow and relieves the symptoms of Benign Prostatic Hyperlapsia or Enlarged Prostate.
3. Pulmonary Hypertension
Vardenafil is an approved medication for pulmonary hypertension. It is usually well-tolerated and also very efficient in treating the condition.
4. Premature Ejaculation
In this condition, ejaculation during sexual intercourse happens before the act is finished. This leads to an unsatisfactory sexual experience for both partners. Some trials have shown the effectiveness of vardenafil in the treatment of premature ejaculation by influencing ejaculatory latency. Thus, the duration between sexual penetration and ejaculation (climax) is increased.
Also Read: Common Causes Of Premature Ejaculation
Viagra Uses
In addition to having a positive effect on all the disorders listed under vardenafil use, Viagra also helps in the following diseases:
1. Raynaud's Syndrome
Raynaud's syndrome is a condition in which the extremities (hands and feet) and nose and ear tips of a person become pale and numb due to a reduction in blood flow to these parts. This usually happens on exposure to the cold. Generic Viagra or sildenafil is often used in alleviating the symptoms of Raynaud's syndrome.
2. High Altitude Pulmonary Edema (HAPE)
This is a serious form of edema or swelling of the lungs which occurs at high altitudes. It usually occurs when people acclimatized to low altitude regions suddenly climb up to high altitudes without allowing their bodies proper time to adjust.
Sildenafil use has been suggested to help treat this condition.
Vardenafil vs Viagra: Dosage
Vardenafil is given in an initial dose of 10 mg once daily. The minimum dose of this drug is 2.5 mg while the maximum dose can go up to 20 mg. Further, it takes about an hour to begin acting. The bioavailability (fraction of the dose of the drug that reaches target tissue) of the tablet intended for oral intake is low. Thus, a dispersible tablet that dissolves when placed on the tongue is also available under the trade name Staxyn.
In geriatric (old) patients, 5 mg should be the starting dose. The same applies to patients with hepatic impairment.
The normal dose of Viagra on the other hand is 50 mg once daily. This can be halved to 25 mg or doubled to 100 mg depending on need and suitability. For instance, if taking 50 mg sildenafil is not causing any effect or proper effect, the dose is increased to 100 mg and in case there are side effects, the dose is reduced to 25 mg.
Vardenafil vs Viagra: Effectiveness
Vardenafil and Viagra are highly effective in treating the conditions discussed above. Their actions are similar as well.
The only difference lies in the time duration for which the effects last. While in the case of Viagra, the effects last for four to five hours, vardenafil causes effects to last slightly longer than that.
Vardenafil vs Viagra: Side Effects
Vardenafil Side Effects
Some common side effects of vardenafil or Levitra use are:

Lower back pain
Nausea
Abdominal discomfort
Gastritis
Hyperacidity (increased secretion of stomach acid)
Stuffy nose
Warmth and redness of the face (facial flushing)

Rare side effects include:

Priapism (a prolonged erection that is very painful)
Sudden loss of vision
Increased photosensitivity (difficulty to keep eyes open in bright light)
Chest pain
Viagra Side Effects
Common side effects include:

Indigestion
Dizziness
Bleeding from the nose
Back pain
Fluid retention
Diarrhea

Rare side effects that can occur due to Viagra use are:

Partial or complete blindness
Inability to tell blue and green colors apart
Priapism
Sleeplessness
Cold
Sinusitis
Fever
Skin rashes
Breathing difficulties
Angina (chest pain)
Urinary tract infection (UTI)
Vardenafil vs Viagra: Precautions
Precautions While Taking Vardenafil
You have to take the following precautions while using vardenafil:
Do not use this drug with nitrates (used to treat angina) such as nitroglycerin as it can result in a fall in blood pressure beyond acceptable values.
Vardenafil interacts with antihypertensives (drugs that lower blood pressure) to make the blood pressure drop dangerously low. As such, it should never be used with such medications.
In patients with liver or kidney problems, the use of this medicine needs to be carefully monitored.
Mixing alcohol or marijuana with this drug can be harmful and is not recommended.
Vardenafil interacts with azoles (antifungal medicines) such as ketoconazole and itraconazole, and the use of the drug with such medicines should be done by moderating the dose of vardenafil.
Vardenafil may interact with other BPH medicines, especially alpha-blockers.
Vardenafil has no role in preventing STIs (sexually transmitted infections).
Precautions While Taking Viagra
Similar precautions to vardenafil use need to be followed in the case of Viagra as well. Some additional precautions specific to Viagra usage that must be observed are:
Viagra is not recommended for use in pregnant women.
Lactating mothers should avoid taking Viagra as there is a risk of small amounts of the drug passing through to the infant via breast milk.
Vardenafil vs Viagra: Which is Better?
Both vardenafil and Viagra have similar efficacy. Their mode of action and their effects on increasing blood flow are also the same.
Vardenafil's effects might last a while longer than those of Viagra. However, the difference is very minor.
Some studies have found that vardenafil might be slightly more potent than Viagra when it comes to treating ED but, again, the difference isn't tangible.
Furthermore, the drug interactions of vardenafil and Viagra are also alike. Even the side effects are almost equivalent. Thus, the selection of one over the other is entirely dependent on an individual's choice and preference. Another factor that can influence your choice is the local availability of the drug at the time of need.
If you have any reservations about using either one or both of these drugs, or if you want to find which one will suit you best, you should go to a doctor. He/she can advise you based on your history, and specific needs.
Conclusion
Vardenafil (brand name Levitra) and Viagra (also sold in generic form as sildenafil) are highly efficacious drugs for the treatment of erectile dysfunction in men. Their use is equally recommended by health care professionals around the world.
This article highlights the minor differences between the two based on their use, dosage, side effects, and drug interactions. Understanding these can help you decide that when it comes to vardenafil vs Viagra, which out of these is the right choice for you.
January 18, 2021 Sam Bell

FREE DELIVERY FROM $150
Free world wide shipment

eCheck, BitCoin & Money Transfer
Avail Extra 15% Discount

GUARANTEED DELIVERY OF PRODUCT
FREE RESHIPMENT With no Extra Cost