Erectile Dysfunction: Causes, Symptoms, Treatments, And More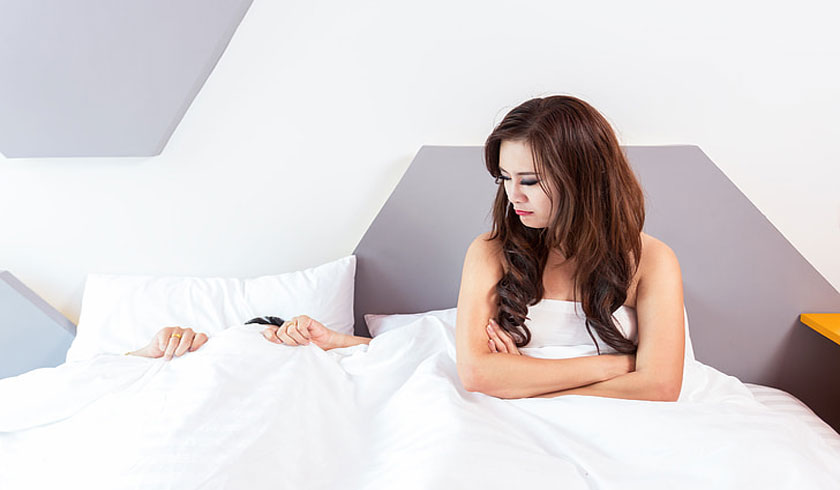 Erectile dysfunction (ED) has become a nightmare for many men irrespective of age. In this wake, let us know the vital details regarding this beginning with what it is to how to cure it.
What Is Erectile Dysfunction?
Erectile dysfunction is a man's incapability to obtain or keep up an erection stable enough to have sexual intercourse. The cause can be either physical or psychological or both.
ED Vs. Poor Sex Drive: What's The Difference?
There is a difference between ED and poor sex drive also known as low libido. The major difference between them is, ED is a condition wherein a man is sexually stimulated with an erection that's not strong and long enough for normal intercourse.
A poor sex drive is the condition wherein a man is not sexually stimulated or interested. It connotes a lack of interest or less or decreased interest in sex. Poor sex drive same like ED is also the effect of physical or psychological or both.
How Does An Erection Occur?
An erection first begins in the brain. Something you see, feel, smell, hear, or think makes the nerves dispatch chemical messages to the blood vessels in the penis. Upon receiving messages, the arteries relax and widen to allow more blood to flow in, simultaneously the veins close.
Once blood enters the penis, pressure traps it within the corpora cavernosa and the penis enlarges and holds up the erection. When the blood inflow is stopped the veins open up and the penis turns soft.
Who Can Get ED?
The chances of encountering it increases as one age but what is normal? Trouble having or keeping an erection for about 20% of sexual encounters is normal but if the same is above 50% then it is a medical problem.
Prevalence According To Age
According to a 2019 study ED ranges between 3% to 76.5% across the globe. Below are the 2020 statistics according to age.
8% of men between the age of 20 to 29 get ED
26% of men aged below 40 get it
About 45% of men aged between 65 to 74 develop it
Symptoms Of Erectile Dysfunction
The common symptoms of ED include:
Trouble achieving an erection
Trouble keeping up the erection during an intercourse
Lessened interest in sex
Other ED symptoms include:
Delayed ejaculation
Premature ejaculation
Anorgasmia, or the incapability to attain orgasm after sufficient stimulation
If you are experiencing these symptoms for 3 or more months speak to your doctor.
When To See A Doctor?
As a blunt rule see your doctor if the ED is worrying you so much that it is causing other issues such as anxiety or killing your sexual relationship.
Also, see your doctor if it is painful to achieve an erection or problematic as your penis is curvy (a condition known as Peyronie's disease).
If the condition does not get better, it might be an early caution of a graver & larger situation. For example, the penile artery may get narrower due to diabetes or coronary artery disease.
Causes Of Erectile Dysfunction
In general, the causes of ED can be summarized into 4 categories. They are:
1. Physical Causes Of ED
Heart diseases
Clogged blood vessels (atherosclerosis)
High blood pressure
High cholesterol
Obesity
Parkinson's disease
Diabetes
Metabolic syndrome
Multiple sclerosis
Peyronie's disease
Sleep disorders
Injuries or surgeries that affect the pelvic region or spinal cord
Low testosterone
2. Lifestyle Causes Of ED
Alcoholism and other types of substance abuse
Tobacco use
Lack of physical activity
Too much eating
Eating fewer libido foods
3. Psychological Causes Of ED
Some of the most common psychological causes of Erectile Dysfunction are:
Depression
Anxiety or other mental health issues
Emotional imbalances
Stress
Relationship issues
Lack of communication between partners
Lack of love
Lack of interest in sex
4. Medicinal Causes Of ED
Sometimes, the medications you are on, can also contribute to ED. Some such medicines are:
Medicines to treat an enlarged prostate or prostate cancer
Diabetes medicines
Medicines used to treat heart problems
Cancer treatments such as radiation
Antidepressants
Antihistamines
Medications for high blood pressure & pain
Complications
Complications arising of Erectile Dysfunction can include:
Unsatisfactory sex life
Increased stress
Anxiety
Relationship issues
Low self-esteem
Lack of focus on professional & personal life
Inability to get pregnancy
How Is Erectile Dysfunction Diagnosed?
Physical examination of the penis, testicles, heart, lungs, blood pressure, and nerves' sensation
Blood tests to know heart diseases, diabetes & testosterone levels
Urine tests (urinalysis) such as blood tests & urine tests to check diabetes
Ultrasound to know blood flow issues with the penis
Psychological examination to know emotional & mental issues
Treatments For Erectile Dysfunction
Good Lifestyle: Limited drinking, losing additional weight, tobacco-free life, eating foods that increase libido, being free from stress and anxiety, good communication with the partner, staying physically & mentally active.
Eat Properly: Eat more fruits, vegetables & whole grains, and eat less red meats, full-fat dairy, and processed sugars.
Have Dietary Supplements & Herbs: Add ED-friendly dietary supplements like Asparagus Racemosus, dehydroepiandrosterone (DHEA), ginseng (Korean red ginseng), L-arginine, L-carnitine, Yohimbe, horny goat weed, and zinc in your daily diet.
Oral Medicines: The best and most popular medicine for treating Erectile Dysfunction is Viagra. You can buy generic 100mg Viagra online easily. Other than that, with proper consultation from a doctor, you can also try Avanafil, Tadalafil 20mg, etc.
Also Read: What's The Best Medicine For Treating Erectile Dysfunction?
Exercises: You can also try certain exercises that improve blood flow. They are Kegel, aerobic exercises, yoga & meditation.
Injections: Alprostadil is the only approved injection sold under the brand name of CaverjectTM, EdexTM, or Prostin VR. It is a self-administered medication injected directly into the penis or used as a suppository, placing it into the opening at the tip of the penis, this type is known as "MUSE" (Medicated Urethral System for Erection). It works in 5-10 minutes and stays for an hour.
Vacuum Constriction Device: VCD is an externally used pump to treat ED. It has an acrylic cylinder with a pump to directly attach to the penis end and a constriction band or ring is placed on the cylinder's other end which is applied to the body. The cylinder and pump create a vacuum to assist the penis erection and the band or ring maintains the erection.
Surgery: Vascular reconstructive surgery is one means to enhance blood flow to the penis and assist a man to obtain and keep up the erection. During the surgery, a blocked artery is bypassed with a healthy artery from the belly or elsewhere.
Penile implants: Penile implants are tools placed inside the penis through surgery to treat ED, usually, it is the last suggested treatment after all other ED treatments fail. There are 2 kinds of penile implants: semirigid and inflatable and each one is different.
Testosterone Replacement Therapy: Erections depend on testosterone and when your testosterone levels are less then this therapy will help but when the levels are normal it is of no use.
Psychotherapy and alternative treatments for ED: One can also go for other treatments such as acupuncture, massage therapy (prostatic massage), and psychotherapy that aims to lower or eradicate performance anxiety; to understand the situation in which men make love, and to apply psychoeducation for ED.
Lifestyle Tips To Prevent Erectile Dysfunction
The following are some of the best lifestyle tips that might prevent ED:
Eat adequately, have adequate proteins, and less fat and sugar substances.
Maintain a healthy weight
Keep your cholesterol, sugar levels and blood pressure normal
Drink moderately
Don't smoke or use tobacco
Be physically active
Be stress-free
Spend time with your partner
Be happy to maintain proper testosterone levels
Is It Safe To Buy ED Medications Online?
Yes, it is safe to buy erectile dysfunction medicines online; given that you follow proper safety tips. For example,  before buying, ensure you are buying from an authentic website that has a license and sells drugs approved by the local medical agency such FDA, Health Canada, Central Drugs Standard Control Organization (CDSCO), and so on.
Erectile Dysfunction: Frequently Asked Questions
Here are the answers to some of the most frequently asked questions regarding ED that we found on the internet.
How Do I Know If My ED Is Physical Or Mental?
The best way to know the cause is to go for Overnight Erection Tests.
Is ED A Normal Part Of Aging?
Yes, it is very common with age. The more the age of a man the more he needs stimulation to get an erection.
Can Diabetics Take ED Medicines?
Yes, they can take but they should be taken only with a prescription.
If I Take ED Meds, Will I Have An Erection For Hours?
It depends on the type of medicine you are using, say for instance, if you take avanafil (Stendra) the effect is for 6-12 hours, and for tadalafil (Cialis) it is for 24-36 hours.
However, this does not mean that you will have your penis erected all these hours it only means that you can have a strong erection for these hours only if you're sexually aroused.
Can I Combine Multiple Treatment Options?
No, one should not combine multiple treatments unless advised or directed by your doctor.
How Effective Are ED Medications?
They are 100% effective and safe if one takes them as suggested. However, if one takes them without knowing the underlying cause they may be of no use.
Is ED Linked With Heart Disease?
ED and heart disease are not directly linked, however, if one has ED the chances of getting heart disease are more and vice-versa as the risk factors for the two are almost all the same.
Are There Any Men Who Shouldn't Take ED Medicines?
One should not take these medicines if one is also taking nitrate drugs. Besides one should also not take if one has kidney disease or liver disease and is on medicine for them. If you also had a heart stroke or attack in the last 6 months or had an eye ailment called retinitis pigmentosa don't take them.
Are There Any Side Effects Of Taking ED Medicines?
Headache, body pains, flushing, blurry vision, digestion problems, dizziness, runny nose, and priapism. However, one should note that these side effects are common and they go away with time as the body gets habituated to the drug. Also, know that these side effects happen when one takes them not following the usage or dosing guidelines.
Is ED Reversible?
In the majority of the cases YES, ED is reversible. It is vital to recognize that even though it can't be cured, proper treatment can eliminate or reduce the symptoms. There are 2 types of EDs, primary ED & secondary ED, the latter is easily curable while the former may take some time.