Generic Prejac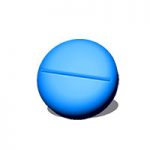 $0.94 Per Pill
Availability:
IN STOCK
Shipping:
WORLD WIDE
USA, Canada, Australia, United Kingdom (UK), Spain, Europe, Japan, Norway, Vietnam, Switzerland, Italy, Malaysia, Croatia, Sweden, Denmark... etc
Active Ingredient : Dapoxetine
Strengths : 60 Mg
Average Delivery : 10 To 12 Working Days
Expire Date : 10/03/2022
Buy Prejac 60 MG Online | Generic Priligy: Uses, Dosage, Side Effects & Precautions
Prejac is a generic medication specially formulated for the treatment of Premature Ejaculation (PE) in adult men.
PE is a sexual problem characterized by early ejaculation. In this condition, a man ejaculates in less than two minutes after vaginal penetration on several occasions, on little sexual stimulation.
Prejac is the best generic medicine for men who have poor control over ejaculation as it contains the active drug Dapoxetine, a prescription drug that belongs to a class of therapeutic agents called selective serotonin reuptake inhibitor (SSRI).
SSRIs are nothing but a type of antidepressants. The drug improves your control over ejaculation and reduces your stress over how fast you ejaculate.
Package
New Customer Price
Return Customer Price
Add To Cart

20

Pills Of 60 Mg

$44.25


$2.21 Per Pill

$39.83


$1.99 Per Pill

50

Pills Of 60 Mg

$74.25


$1.49 Per Pill

$66.83


$1.34 Per Pill

70

Pills Of 60 Mg

$104.25


$1.49 Per Pill

$93.83


$1.34 Per Pill

100

Pills Of 60 Mg

$141.75


$1.42 Per Pill

$127.58


$1.28 Per Pill

120

Pills Of 60 Mg

$164.25


$1.37 Per Pill

$147.83


$1.23 Per Pill

150

Pills Of 60 Mg

Free-Shipping

$201.75


$1.35 Per Pill

$181.58


$1.21 Per Pill

200

Pills Of 60 Mg

Free-Shipping

$254.25


$1.27 Per Pill

$228.83


$1.14 Per Pill

300

Pills Of 60 Mg

Free-Shipping

$366.75


$1.22 Per Pill

$330.08


$1.1 Per Pill

500

Pills Of 60 Mg

Free-Shipping

$524.25


$1.05 Per Pill

$471.83


$0.94 Per Pill
What is Prejac?
Prejac is a generic medicine used for the treatment of Premature Ejaculation or PE. It does not allow the neurotransmitter, serotonin, to get absorbed in the nerve cells, which helps in delaying the ejaculation. However, the precise mechanism of action is idiopathic.
Prejac contains 60mg Dapoxetine.
How does prejac work?
Prejac (Dapoxetine) is essentially an SSRI drug, a type of antidepressant that works on the central nervous system. The precise mechanism of the drug is not known. It is unclear how the drug acts in the body to delay ejaculation in men.
However, it is presumed that the drug works on a certain neurotransmitter called serotonin. It is speculated that it improves the serotonin secretion that helps a man to regain control over his ejaculation.
Simply put. Prejac helps in delaying the ejaculation so that you can indulge in long-lasting sexual intercourse.
Dosage: How to take prejac?
Follow all instructions directed to you by your physician. The instructions may differ given on the leaflet so be careful and use the medicine as advised.
The recommended dose is 60 mg, which is to be taken when needed i.e. when you want to indulge in sexual activity.
You should take the dose at least an hour before commencing sexual activity.
Do not consume more than a single pill in any 24-hours. Take the whole pill with water for proper assimilation of the drug.
Prejac tablets can be taken with or without food.
Avoid grapefruits, alcohol while taking this prescription PE drug.
As medicine is ought to be taken only when or as needed, it is not a problem if you miss or skip the dose.
If you take the medicine in excess, immediately get medical attention because an overdose can increase the risk of side effects.
Precautions & Warnings
You should never take Prejac if you have Dapoxetine allergy. It is also inadvisable if you are allergic to any of the inactive drugs present in Prejac.
Some of the allergic symptoms may include shortness of breath, rashes, breathing difficulty, or swelling of the face, lips, and throat.
Do not use this generic PE medicine if you have been taking any other antidepressants such as a monoamine oxidase inhibitor or an SSRI.
Also, avoid the medicine if you have been on antiviral or antifungal treatments.
Do not use the medicine if you have a cardiovascular disease, which includes cardiac symptoms such as arrhythmias and chest pain.
Do not take this PE medicine if you have a moderate to severe degree of liver or kidney dysfunction.
Avoid using Prejac if you are under 18 years of age or above 65 years of age.
This prescription PE medicine is not safe for women, children, and adolescents.
Before using Prejac, make sure you inform your physician about the allergies and preexisting health conditions, as well as current therapies.
Drug interactions
Certain medications and Prejac can interfere with each other and result in unpleasant adverse effects.
Medications that are pharmacologically incompatible with Dapoxetine are monoamine oxidase inhibitors that are used to treat depression, others SSRIs, tramadol used for pain, lithium used to treat mood disorders, warfarin (an anticoagulant), certain antifungals and antivirals, anti-inflammatory drugs, and midazolam (a powerful sedative).
These medicines affect how Prejac acts in your body. In such cases, you may need a different medicine or you have to use a different medicine before using Dapoxetine.
There are other drugs as well, which can alter how Prejac works. Your physician will be able to explain to you more about Prejac, so seek medical help beforehand.
Side Effects of Prejac
Inform your physician as quickly as possible if you experience any unpleasant symptoms after taking a Prejac pill. This PE drug will help most men, but it may cause a few unwanted side effects in some users.
All conventional drugs have side effects. You need to seek out for medical attention if you experience any unwanted symptom after taking the dose.
Stop the medicine and see your doctor immediately if you have an attack of seizures, dizziness, syncope, altered mood, or suicidal thought.
Mild and common side effects include nausea, a headache, mild drowsiness, and upset stomach.
Check with your physician if you notice tingling or numbness, trembling, eye pain, blurry vision, a runny nose, fatigue, diarrhea, anxiety, or low sexual desire.
Buying Prejac Online: FAQs
Now that you are done reading all the necessary information; here are some of the most frequently asked questions that patients have on how to buy Prejac online & use it to get the best results.
Is Prejac effective for all men with PE?
Not all men, but most men! The clinical trials have found that the drug can prolong sexual intercourse by at least two to three times.
It is effective in delaying ejaculation for successful and satisfactory coition. However, not every man with PE will reap the benefits of the medicine. Most men will, while some men may need other medications.
Who should take this PE drug?
The thoughts of medical experts may vary on this particular subject. Prejac, being an antidepressant, can be used by most men with early ejaculation.
The time of ejaculation cannot be evaluated through the clinical trials.
Some experts say that a man who ejaculates within a minute or two of sexual activity can use Prejac.
Are there any other alternatives to Prejac?
There are very few PE drugs.
One medicine that you can use as an alternative to Prejac is Generic Priligy. For this reason, a doctor often prefers to use traditional methods such as psychological counseling and using other antidepressants that curb performance anxiety.
However, these methods work if your PE is caused by psychological factors.
When your PE is caused by physiological factors, the traditional methods will be useless.
Can I buy Prejac online?
Yes, you can buy Prejac online. You can save a lot of money by placing an order from an internet pharmacy. Other advantages include – doorstep delivery, discounted prices & fast delivery.