Suhagra 100: Uses, Dosage, Side Effects, Interactions, And More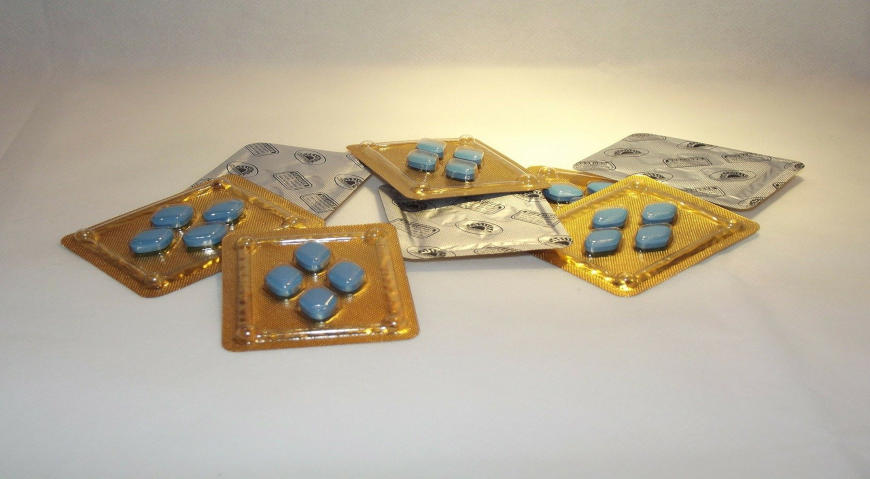 What Is Suhagra?
Suhagra 100 is a prescription-only medicine used to treat erectile dysfunction, aka impotence, in men.
Erectile dysfunction (ED) is the most common sexual problem faced by men. In this, there is an inability to either get or maintain an erection. This can lead to an unsatisfactory sexual life, cascading into psychological problems with time.
Suhagra 100 contains sildenafil citrate, a phosphodiesterase 5 (PDE 5) inhibitor, as its active ingredient. The primary action of this medicine is to increase blood flow to the penis which enables it to become and stay erect during a sexual act.
The medicine is named so because it contains 100 milligrams of sildenafil. There are other variants of Suhagra available as well, containing different amounts of the same active ingredient. These are Suhagra 50 (containing 50 mg of sildenafil), Suhagra 25 (containing 25 mg of sildenafil), and Suhagra 50/30 (sildenafil 50 mg + dapoxetine 30 mg).
In this article, the uses, side effects, dosage, drug interactions, and precautions of taking the medicine are mentioned in detail. Read on to get information on them.
Suhagra 100: How Does It Work?
The active ingredient of Suhagra 100 is sildenafil citrate. Sildenafil is in the same class of medications as tadalafil and vardenafil, and that is phosphodiesterase 5 (PDE 5) inhibitors. It is also the principal ingredient of the popular erectile dysfunction medication, Viagra (buy generic 100mg Viagra online).
PDE 5 is an enzyme that controls arterial blood flow. Suhagra 100 and other medicines containing PDE 5 inhibitors work by inhibiting the action of this enzyme. This results in the relaxation of penile blood vessels, causing increased blood flow to the penis, and consequently, in an erection. All of this happens in the presence of sexual stimulation.
The effects of Suhagra 100 start as soon as 30 minutes to an hour after intake, while they last for about four to six hours.
Suhagra 100: Uses
This medicine is used orally in the form of a tablet. Similar to other drugs containing PDE 5 inhibitors, it can be used to treat several diseases. These are as follows:
1. Erectile Dysfunction
Erectile dysfunction or ED is a sexual dysfunction found in men wherein there is an inability to get or sustain an erection. Decreased blood flow in the penile vessels is the primary cause. This can either be due to stress or other psychological problems, or due to some underlying pathology such as hypertension, or heart disease.
Due to its effect of dilating arteries and increasing blood flow, Suhagra 100 is an effective treatment for this dysfunction. It is a commonly used and very effective medicine for this problem.
2. Pulmonary Arterial Hypertension
Pulmonary arterial hypertension (PAH) is a condition in which there is raised blood pressure in the arteries that go from the heart to the lungs. This is caused due to the narrowing of blood vessels in the lungs.
The primary goal of sildenafil therapy in PAH is to improve the ability to exercise in adults. Suhagra 100 improves the symptoms of PAH by dilating the pulmonary blood vessels, thereby causing restoration of normal blood pressure inside the lungs.
Also Read: Treatment Options For Pulmonary Arterial Hypertension
3. Benign Prostatic Hyperplasia
BPH, or prostate enlargement as it is generally known, is an increase in the size of the prostate gland (male accessory sexual gland). The enlargement leads to a frequent urge to urinate along with a difficulty to pass urine in aging men.
Sildenafil, the active principle of Suhagra 100, is a non-FDA approved medicine for treating BPH. For this reason, doctors often prescribe it off-label to improve BPH symptoms.
4. Raynaud's Syndrome
In this condition, the affected individual experiences a numbing and paleness of the extremities (hands and feet) on exposure to cold weather. This occurs because extreme cold causes the constriction of blood vessels resulting in improper blood supply to distal arteries and capillaries.
Suhagra 100 can increase the blood flow by relaxing these blood vessels, thus helping to raise the temperature of these parts.
5. Pulmonary Edema
On ascending high altitude regions without proper acclimatization, some people might experience pulmonary edema or swelling in the lungs.
Using Suhagra 100 can reduce fluid retention in the lungs, and consequently, improve its swelling.
6. Premature Ejaculation
Premature ejaculation, or the release of semen before the sexual act is finished, can be treated by using Suhagra 100. It increases the ejaculatory latency, thus increasing the time between sexual penetration and ejaculation.
Suhagra 100: Dosage and Method of Use
Suhagra 100 is available as a tablet of 100 mg strength that is meant to be taken orally. This tablet should be taken once daily, an hour before sexual activity, and is recommended to be taken 'as required' rather than daily.
If you observe any side effects, you should decrease the dosage. On the contrary, the maximum dosage in one day should not be more than 100 mg.
Suhagra 100: Side Effects
This medicine is relatively safe for use and usually does not cause serious side effects. Having said that, some adverse effects can be noted. Among them, the most common are as follows:
Headache
Indigestion
Abdominal discomfort
Dizziness or fainting
Diarrhea
Lower back pain
Flushing or redness of the face
Nausea
Vomiting
Nasal congestion
Nose bleeds
You can treat most of these side effects by using over-the-counter (OTC) medications. In case the symptoms last for longer than a day or two, or if they appear to be of an extreme nature, you should consult a doctor.
Some side effects are rare but more serious in nature. These include:
Priapism (a painful erection that lasts beyond four hours and does not go away on its own)
Partial or complete blindness
Changes in hearing
Blurring of vision
Trouble sleeping
Sinusitis
Skin rashes
Allergic reactions, such as swelling of the face, tongue, and throat
Trouble distinguishing between blue and green colors
Fever
Urinary infections (UTIs)
Angina (chest pain)
Breathing problems
Wheezing
If you experience any of the above symptoms, it is advisable to visit a doctor as soon as possible.
Suhagra 100: Interactions
Adverse effects of using Suhagra 100 precipitate or increase when it is combined with certain drugs. These include:
Nitrates, such as nitroglycerin (used to treat angina or heart attack symptoms)
Amlodipine (used to lower blood pressure to prevent stroke or heart attacks)
Azoles, such as ketoconazole, itraconazole (anti-fungal medications)
Alpha-blockers (anti-hypertensives or medicines that decrease blood pressure)
Ritonavir (antiretroviral medication used to treat HIV)
Erythromycin (antibiotic)
Metoprolol (beta-blocker, used to treat angina and hypertension)
Furosemide (diuretic or water pill, used to treat edema and fluid retention)
Other PDE 5 inhibitors
For a longer list of Suhagra 100 drug interactions, check this page.
Apart from these drug interactions, Suhagra 100 can also have adverse interactions with alcohol. This increases the chance of dizziness or angina, therefore, while using this medicine, you should avoid taking alcohol or at least limit its use. Similarly, the use of marijuana is also contraindicated with this drug.
Suhagra 100: Precautions During Use
If you have a history of liver or kidney problems, do not use this medicine. If usage is necessary, do so only after prior consultation with a doctor.
Suhagra 100 has no role in the prevention of STDs (sexually transmitted diseases) and should not be used for the same.
This medicine is not recommended for use by pregnant women.
Breastfeeding women should avoid taking this medicine. This is due to the fact that it increases the chances of the drug passing to the infant through breast milk.
Since it is a prescription-only drug, you should always consult a health expert before starting to use it.
Inform your doctor about any previous allergic reactions you might have experienced upon using this or similar drugs.
Never exceed the daily recommended dose of the drug as it can lead to harmful side effects.
Do not drive after using this drug as it can cause dizziness and vision problems, affecting your ability to drive safely.
Also Read: Sildenafil For Women
Conclusion
Suhagra 100 is a potent medicine used in the treatment of erectile dysfunction and a few other problems resulting from improper blood flow to specific tissues and organs of the body. It is highly effective in alleviating these conditions.
Nevertheless, there are some important considerations such as the uses, side effects, interactions, and precautions that need to be kept in mind while starting this medicine. In this article, we have discussed all of them in sufficient detail. This information will help you decide whether or not the drug is safe for your use.
January 15, 2021 Sam Bell

FREE DELIVERY FROM $150
Free world wide shipment

eCheck, BitCoin & Money Transfer
Avail Extra 15% Discount

GUARANTEED DELIVERY OF PRODUCT
FREE RESHIPMENT With no Extra Cost