Sildenafil: Uses, Side Effects, Alternatives, And More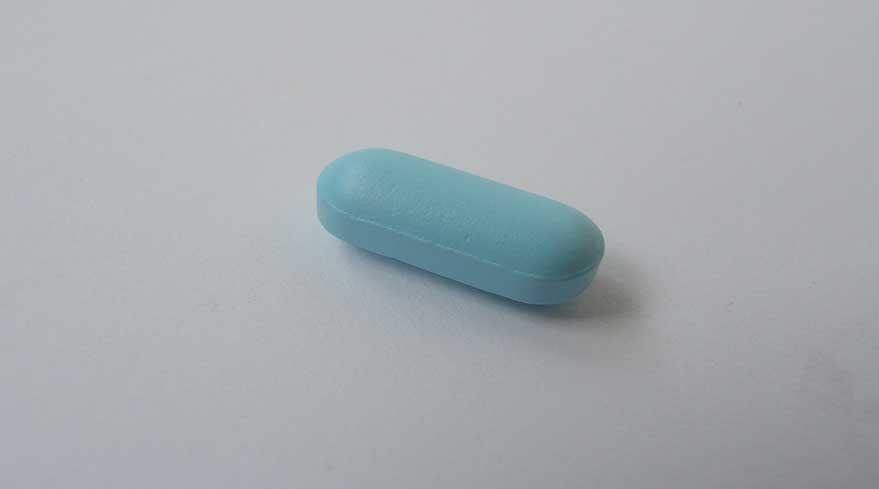 Sildenafil is prescribed to treat erectile dysfunction in men. It belongs to a class of drugs known as phosphodiesterase-5 inhibitors. It is also the active ingredient of the popular sexual dysfunction medication, Viagra.
The patent for using sildenafil was obtained by Pfizer in 1989 after it discovered its effects on improving penile blood flow while working on another trial. Pfizer then started manufacturing and marketing the drug as Viagra. Pfizer's patent expired in 2017, and ever since, generic versions of the drug have been readily available in the market.
Sildenafil is routinely recommended by doctors to treat erectile dysfunction and it is highly efficient in doing so. Having said that, other medicines to treat the condition also abound.
If you are trying to decide whether sildenafil is the right choice for you, you should read this article which details its uses, dosage, side effects, interactions, and alternatives.
Sildenafil Uses
As a PDE 5 inhibitor, sildenafil is effective at treating conditions that are caused due to improper blood flow to parts of the body. These include:
1. Erectile Dysfunction
Erectile dysfunction is the most common sexual dysfunction in men. Sufferers of this condition find themselves unable to get and maintain an erection. This is often caused due to reduced blood flow in the penile blood vessels which can be the result of different conditions.
Sildenafil was the first medicine discovered to help improve the symptoms of erectile dysfunction. It works by inhibiting the enzyme PDE-5, resulting in increased blood flow to the penis. This causes it to become erect and stay so during sexual activity.
2. Pulmonary Arterial Hypertension
Having pulmonary arterial hypertension (PAH) signifies that the blood pressure in the arteries traveling from your heart to your lungs is raised beyond normal. This is caused due to a blockage or narrowing of the pulmonary arteries.
Sildenafil has a vasodilatory effect, which means that under its effect, the arteries tend to relax. Consequently, proper blood flow is restored and there is a reduction in blood pressure.
3. High Altitude Pulmonary Edema
High altitude pulmonary edema, or HAPE in short, is a serious condition that occurs when a person rapidly ascends to high altitude regions. Because the body does not get proper time to adjust to the change in height, several adverse symptoms start to appear. One among those is edema or swelling of the lungs.
Sildenafil is a useful drug when it comes to relieving pulmonary edema.
4. Benign Prostatic Hypertension
Prostatic enlargement is a common problem faced by aging men. In this condition, the prostate gland, belonging to the group of accessory sexual organs found in men, grows beyond its normal size. As a result, the part of the urethra that passes through it gets compressed and the patient experiences difficulty in urinating.
BPH symptoms can be relieved by using sildenafil and other similar drugs, as they cause the relaxation of the urinary bladder as well as the prostate gland.
5. Raynaud's Phenomenon
This disorder is caused by decreased blood flow to the fingers, toes, ears, and the tip of the nose on exposure to extreme cold weather. Small blood vessels constrict in response to colder temperature resulting in discoloration (paleness) of the fingers and toes.
PDE 5 inhibitors like sildenafil have been shown to improve blood flow by relaxing the distal arteries, and therefore, can be used to treat Raynaud's phenomenon.
6. Premature Ejaculation
Premature ejaculation means the release of semen before the end of the sexual act. This is undesirable if you want to have a satisfactory sexual experience with your partner.
Some evidence has surfaced regarding the effect of sildenafil and similar drugs in increasing ejaculatory latency. This allows the person to have a longer time difference between sexual penetration and ejaculation.
Also Read: Common Causes Of Premature Ejaculation
Dosage of Sildenafil
Sildenafil is normally given in a dose of 50 mg as required. This can be halved to 25 mg or doubled to 100 mg depending on need and suitability. For instance, if taking 50 mg sildenafil is not causing any effect, you can increase the dose to sildenafil citrate 100mg.
Whatever the case may be, the total dose of sildenafil in a day should not exceed 100 mg. On the other hand, if there are side effects, your doctor may advise you to lower the dose to 25 mg.
Let us take a look at what those side effects might be.
Side Effects of Sildenafil Usage
Sildenafil use is associated with some side effects. Although mostly minor in nature, some rare ones can be serious if left untreated.
The most common side effects are:
Digestive problems
Dizziness or fainting
Nose bleeds
Pain in the lower back
Fluid retention
Nausea
Diarrhea
Facial flushing
Headache
These symptoms are usually mild and go away on their own. If you feel that the discomfort is severe enough to disrupt your daily activities or lasts longer than a few days, you can take over the counter medication to get rid of it.
Certain rare side effects that can occur when you use sildenafil are:
Priapism (an erection that is prolonged and hurts a lot)
Disturbances in vision
Hearing changes
Angina (chest pain)
Seizures
Skin rashes
Blisters in the mouth
Urinary infections
Breathing problems
Sinusitis
Fever
Sildenafil Interactions
Sildenafil interacts with the following drugs:
Alpha-blockers, like doxazosin (used to treat hypertension)
Amlodipine (anti-hypertensive medication)
Antiretroviral medications such as Ritonavir (used to treat HIV)
Azoles such as ketoconazole (antifungal medication)
Beta-blockers like metoprolol (used to lower blood pressure)
Erythromycin, clarithromycin (antibiotics used to treat bacterial infections)
Furosemide (diuretic medicine that causes increased frequency of urination)
Hepatitis C medications
Nitrates, such as nitroglycerin (used in the treatment of angina, high blood pressure, and heart failure)
Other PDE 5 inhibitors like tadalafil, vardenafil, or avanafil
In addition to these drugs, sildenafil also interacts negatively with the following:
Alcohol
Cannabis (marijuana)
Also Read: Everything You Need To Know About Mixing Viagra With Alcohol
Sildenafil Usage Warnings
If you use sildenafil you should keep the following things in mind:
Do not use this drug along with alcohol or marijuana as they can increase or precipitate dizziness and visual disturbances.
Do not use more than the recommended dose of sildenafil. It should be used 'as required' and the maximum dose in a day should not exceed 100 mg.
Do not take this drug if you have a history of adverse effects on using this or similar medications.
In patients with liver disease, kidney problems, or cardiovascular problems, the use of this drug is not recommended. If necessary, use it under careful monitoring.
Sildenafil should not be taken daily for a prolonged duration.
Patients with low blood pressure or on anti-hypertensive medications should avoid taking sildenafil.
Sildenafil does not protect you against sexually transmitted infections.
Certain conditions like sickle cell anemia and leukemia tend to increase the risk of priapism (painful and prolonged erection). You should avoid taking sildenafil if you have a history of such disorders.
Sildenafil is not recommended for use in pregnant women.
Lactating (breastfeeding) mothers should also avoid sildenafil as there is a risk of the medicine passing through breast milk to the infant.
Sildenafil Alternatives
The following PDE 5 inhibiting drugs are suitable alternatives for Sildenafil:
1. Tadalafil
The popular ED medication, Cialis, contains tadalafil 20mg as its active ingredient. It is a potent vasodilator and is also used in the treatment of prostatic enlargement, being the only FDA-approved drug for it. It has two different dosage forms, daily (2.5 mg) and 'as needed' (10 mg starting dose).
2. Vardenafil
Another oral medication used to treat erectile dysfunction, vardenafil is the main acting principle of Levitra as well as Staxyn. If you want, you can buy Vardenafil online from our medicine store.
3. Avanafil
Avanafil is the generic form of the oral tablet, Stendra, and is available in 3 doses, 50, 100, and 200 mg.
Aside from these oral medications, there are other alternatives as well. These include:
Alprostadil Injection
Alprostadil Urethral Suppository
Penile Pumps
Penis Implants
L-arginine (an herbal supplement)
Red Ginseng (an herbal supplement)
Acupuncture
Pelvic Floor Muscle Exercises
Meditation and Yoga
Psychotherapy
Conclusion
Erectile dysfunction or impotence is a condition that causes a lot of mental and interpersonal stress in a man's life. Treating this condition is of the utmost importance to your well-being. For this reason, you should consider erectile dysfunction medications, one among which is sildenafil.
Sildenafil's uses aside from ED, its dosage, side effects, interactions, warnings for usage, and other alternatives have been detailed in this article. Use this information to decide whether you should opt for sildenafil or search for more suitable alternatives to treat your erectile dysfunction.
January 23, 2021 Sam Bell

FREE DELIVERY FROM $150
Free world wide shipment

eCheck, BitCoin & Money Transfer
Avail Extra 15% Discount

GUARANTEED DELIVERY OF PRODUCT
FREE RESHIPMENT With no Extra Cost