PDE5 Inhibitors: How Safe Is It To Use PDE5 Inhibitors Daily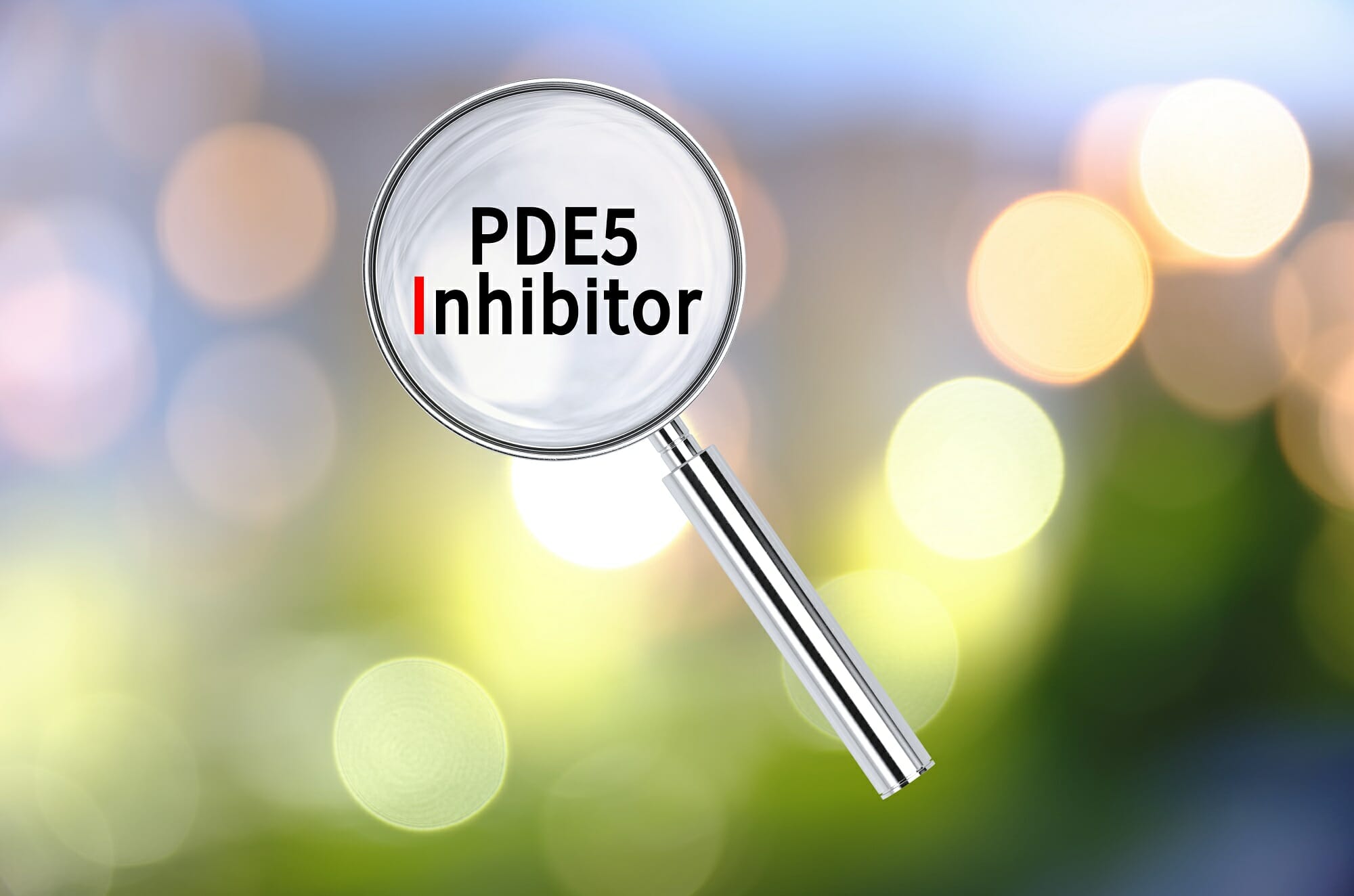 Introduction:
Phosphodiesterase type 5 inhibitor is a vasodilation drug. A special kind of enzyme is found in the walls of our blood vessels. This enzyme is known as PDE5. This enzyme controls the blood flow to a specific area. PDE5 inhibitors blocks the PDE5 enzyme from working. In simple terminology, this drug helps in widening blood vessels. It is usually near the surface of the skin, leading to increased blood flow to a specific area with flushing or warmth.
PDE5 is most commonly used in treating erectile dysfunction or pulmonary hypertension.
Products:
There are many kinds of PDE5 inhibitors in the medical industry. The most common and well-known are:
Sildenafil (Viagra)
Tadalafil (Cialis)
Vardenafil (Levitra or Staxyn)
Avanafil (Stendra)
Sildenafil:
The first, most extensively well-researched and famous PDE5 inhibitor was Sildenafil. It got approved in the year 1998, by the FDA. It is commonly known as Viagra and used in treating Erectile Dysfunction in men.
Sildenafil usually takes an hour to react. The recommended dosage is usually between 25 to 100 milligrams per day
Side effects include:
headaches
flushing
indigestion
nasal congestion
cold-like symptoms
vision problems
Tadalafil:
Tadalafil is also used to treat Erectile Dysfunction, and it has been available on the market since 2003.
It usually takes 20 minutes to react. The recommended dosage is typically from 2.5 to 20 milligrams. It has been FDA approved. Additionally, it even treats benign prostate hyperplasia.
Common side effects include:
headache
flushing
indigestion
nasal congestion
cold-like symptoms
back pain
muscle pain
Vardenafil:
Since 2003, Vardenafil has been approved by FDA. For treating ED, Vardenafil can also be used.
It has a short onset, compared to other PDE5 inhibitors. Moreover, it can take effect within 10 minutes.
A classic dose of Vardenafil is 5 to 20 milligrams.
Common side effects include:
headaches
flushing
indigestion
nasal congestion
cold-like symptoms
vision problems
Avanafil:
Avanafil is the newest PDE5 inhibitor available, since 2012. Normally it takes effect in 30 to 45 minutes.
Avanafil is generally taken in doses from up to 50 to 200 milligrams in a day.
Common side effects include:
headache
flushing
indigestion
nasal congestion
cold-like symptoms
Common Usage:
In case of erectile dysfunction, a PDE5 inhibitor increases the blood flow to the penis.
In the case of pulmonary hypertension, it controls the blood flow to the arteries in the lungs, and even lowers the blood pressure.
Treatments for ED:
If medications do not help, here are few ways to treat Erectile Dysfunction:
Therapy or counselling for anxiety, depression, stress, or other mental condition which cause ED.
Self-injected drug therapy
Alprostadil urethral suppositories are usually inserted directly into your urethra
Testosterone replacement therapy, in case of low t levels causing ED
Erectile dysfunction pumps, which usually help by inducing an erection by trapping and sucking blood.
Insertion of an implant
Few experimental treatments have also been recommended by doctors:
Shockwave therapy
Stem cell therapy for penile tissues
Platelet-rich plasma
Cost, availability, and insurance:
Viagra, Cialis, Levitra, and Stendra are usually available at most pharmacies. Generally, most health insurance companies do not cover the costs.
But In case of having certain medical conditions, health insurance may pay for the drug with proper authorization. The exact price you pay for any drug will depend on your country and your pharmacy.
Generic versions of Viagra, Cialis, and Levitra may cost less than the branded products.
Visit our website to buy generic 100mg viagra online and generic cialis online at a discounted price.
Precautions:
Each of the PDE5 inhibitor medications can cause few side effects. People with diabetes should take extra caution as they may face additional risks.
For example, PDE5 inhibitors can react with several other drugs, including nitrate-based medications.
These are commonly used to treat high blood pressure and people with diabetes. Keep in mind, people prescribed and consuming nitrate medication must steer clear of taking PDE5 medications.
The amalgamation of both medications can get fatal, as it leads to low blood pressure. Don't buy Cialis or Viagra without a prescription.
Generally, only physicians can perform general examinations. This is conducted to make sure that your medications and their dosages are safe for you.
PDE5 inhibitors can also potentially be harmful to people with the following condition:
have any kind of history of a heart attack or stroke in the last 6 months
severe arrhythmia
have hypotension or hypertension
have a history of heart failure or angina
are currently using alpha-blockers
Anyone with diabetes or the above condition should speak with a doctor before taking medication.
PDE5 inhibitors are contraindicated in patients who take organic nitrates either regularly or once in a while. While using nitrates, it can cause collective hypotensive after effects.
In rare cases, hypersensitivity reactions such as Stevens-Johnson syndrome and exfoliative dermatitis have been reported with the usage of Sildenafil and Tadalafil. Eyelid swelling has also been reported with Avanafil.
Alternative Treatments for ED:
Enlisted below are few other treatments which can help in making your Erectile Dysfunction medication more effective:
Limit alcohol: Drinking less alcohol, or in moderation, will improve blood flow.
Quit smoking: Smoking is injurious to health as it clogs your arteries and deprives the penile region of smooth blood flow. Thus, it's best to quit smoking at the earliest.
Maintain a healthy weight: Exercising and ensuring to have a healthy diet will keep your weight down and improve your blood flow.
Get a good night's sleep: Sleep works as a miracle in healing; a good sleep will reduce stress to tissues that can make ED worse.
Meditation: A calm mind and body will reduce the stress that could otherwise lead to erectile issues.
Ongoing Research:
There is extensive research going on to study whether PDE5 inhibitors can be used in treating cancer, diabetes, heart disease, and cognitive disorders such as dementia.
Biological Evidence in support of the use of PDE5 inhibitors:
Animal studies did prove that daily administration of PDE5 inhibitors leads to enhancement in the physiologic functioning of the erectile tissue. It has been shown that the intracavernosal pressure in rats, showed significant improvement by daily treatment of sildenafil.
The aged rat model has shown similar progress. It has even helped patients with diabetes.
Patients with cardiovascular diseases face issues with erectile dysfunction; the regular usage of PDE5 in prescribed dosage helps them to improve their mental wellbeing.
Clinical Evidence in support of PDE5 inhibitors:
Many animal studies have shown a good improvement with the administration of PDE5 inhibitors. Clinical research has also proved the theory to be right.
But safety must be the primary focus; like other medications, PDE5 has its side effects and some could be fatal if not consumed in the correct manner. No medication must be bought over the counter; it must be administered through proper guidance. Unless you have experience consuming OTC medicines and acquiring good results.
PDE5 inhibitors are less invasive and easy to administer. Most patients can achieve the results without any other treatment. There is another emerging use of PDE5 inhibitor; it helps in the treatment of urinary tract infection.
Conclusion:
Biological and clinical trials have shown promising results in the usage of PDE5 inhibitors in the prescribed dosage. It not only helps in the treatment of ED but also in urinary tract infections.
There has been significant evidence pointing out that the daily dosage of PDE5 inhibitors medication is preferred in several groups of patients. Like all medications, PDE5 also has few side effects, but if taken in the correct dosage and taken by doctor's recommendation, PDE5 medications are safe and useful.
By maintaining a healthy lifestyle, diet, and proper sleep schedule we will not be bound by PDE5 inhibitors. Yes, it is safe as there is mounting evidence confirming the same.

FREE DELIVERY FROM $150
Free world wide shipment

eCheck, BitCoin & Money Transfer
Avail Extra 15% Discount

GUARANTEED DELIVERY OF PRODUCT
FREE RESHIPMENT With no Extra Cost