Menopause Symptoms: Remedies To Ease Symptoms Of Menopause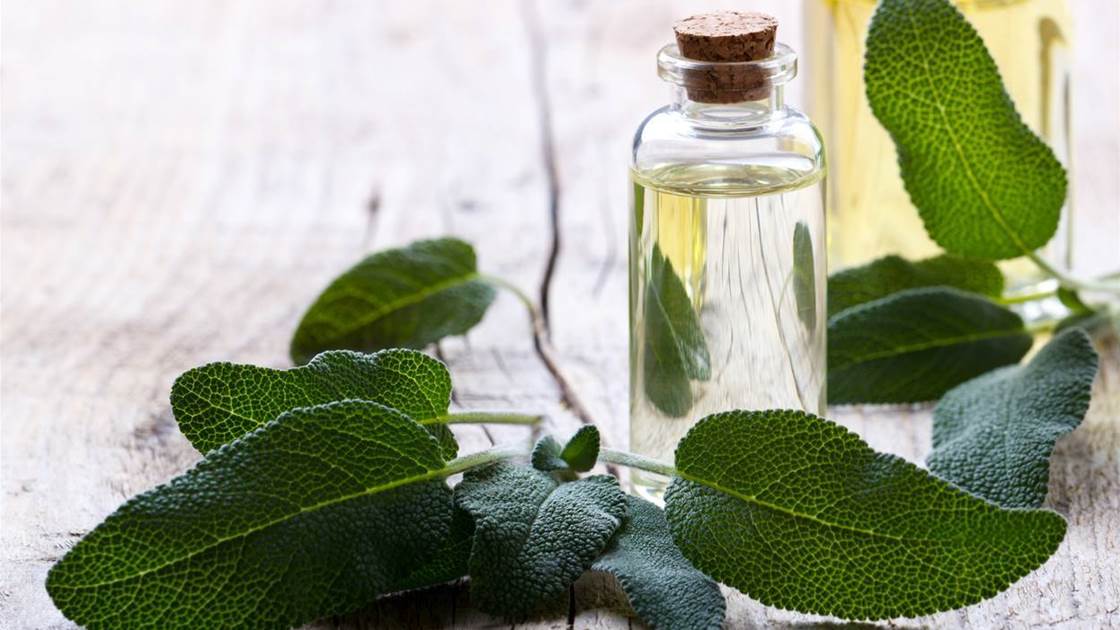 Introduction
Menopause is a bodily process that is faced by women from the age of 40-58. It usually begins in the late 40s and the symptoms last for a few years. Fortunately, there are multiple ways you can manage menopause symptoms.
Most women experience physical and psychological symptoms around this time. A few of these symptoms are:
Hot flashes
Night sweats
Vaginal dryness
Reduced sex drive
Mood swings
Anxiety
Weight gain
Sore or tender breasts
Hair thinning or loss
Painful or stiff joints
Increased hair growth on other areas of the body like face, neck, or chest
Reduced muscle mass
Urinary tract infections
While it is normal to face most of these symptoms, some may even face a few complications during their menopausal process. Some common complications include:
Slower metabolic function
Heart or blood vessel disease
Cataracts
Painful intercourse
Urinary incontinence
The symptoms of menopause can be uncomfortable and disrupt your normal life. Further on, the complications might need a doctor's attention. Read on to find out how you can manage menopause symptoms.
Remedies To Manage Menopause Symptoms
A few remedies commonly followed by women to manage menopause symptoms are:
Recognising And Avoiding Triggers
Hot flashes are a common symptom of menopause. A hot flash is the sudden feeling of warmth in the upper body. The symptoms are mostly experienced in the chest, arms, neck, or face. Additionally, you may even feel your face turning red, like blushing, along with sweating.
Several habits could trigger hot flashes. Some common triggers are:
Drinking alcohol
Eating spicy food
Being in a hot room
Wearing tight clothes
Smoking
Hot drinks
Consuming products with caffeine
By recognizing your triggers and avoiding them, you can ease the frequency of the hot flashes you get.
Yoga And Breathing Exercises
Yoga and breathing exercises are proven to make the body feel calmer and less anxious. Whereas, mood swings and insomnia are the other two common symptoms of menopause.
Finding a self-calming practice like yoga or breathing exercises is an effective way to deal with mood swings, anxiousness, and depression.
You can even practice other stress-reduction techniques like meditation, listening to music, reading a book, or gardening. The point is to engage yourself in an activity that will calm your mind.
Eat Foods Loaded With Calcium And Vitamin D
Changes in hormones during menopause weakens bones, increasing the risk of osteoporosis.
While it is not an avoidable symptom, you can ease the process. Adding food rich in calcium and vitamin D is a good way to start.
Vitamin D supplementation is also linked to a lower risk of hip fractures in postmenopausal individuals with weak bones. Furthermore, calcium is found in a variety of foods, including kale, collard greens, and spinach. It's also found in tofu, beans, sardines, and a variety of other foods.
Calcium-fortified foods, such as certain cereals, fruit juice, and milk substitutes, are also good sources.
Because your skin manufactures vitamin D when exposed to the sun, sunlight is your primary source of vitamin D. However, as you become older, you'll notice that the efficiency of your skin to make vitamin D reduces. Thus, vitamin D supplements are recommended if you do not go out in the sun much or cover up your skin when you do.
Ultimately, it is critical to eat calcium and vitamin-D-rich diet throughout menopause to avoid bone loss and manage menopause symptoms.
Maintaining A Healthy Weight
Menopause is known to cause weight gain among women. Changes in hormones, age, lifestyle, and heredity may all play a role in this.
Excess body fat, particularly around the waist, raises the risk of ailments including heart disease and diabetes. Additionally, weight gain may also increase the symptoms of menopause.
Fortunately, there are multiple ways you can maintain a healthy weight during menopause. Some tips are:
Follow a low carb diet or the Mediterranean diet
Acupuncture
Include protein and dairy in your diet
Practice resistance training and aerobic exercises
To manage menopause symptoms, it is important to ensure you maintain a healthy weight.
Drink Water
This might be a method of treatment you would have heard for almost all problems, but that's because it works.
Women often experience dryness during menopause, likely due to the increase of estrogen levels in their bodies. Drinking enough water, 8-12 glasses a day, may help in reducing those symptoms. Even bloating can be significantly reduced by consuming water.
If you are trying to regulate your diet, drinking water half an hour before your meals can help you feel fuller. Thus, making you consume less.
Natural Supplements
There are some over-the-counter supplements you can take to help manage menopause symptoms. These supplements are:
Black Cohosh: It is a popular herb used to relieve the symptoms of hot flashes and can be easily found in health food stores or online.
Soy: Soy is known to relieve menopausal symptoms, and is found in foods like tofu, edamame, and soy milk.
Vitamin E: Applying topical vitamin E oil can help improve lubrication and reduce vaginal dryness.
Phytoestrogens: These can be found in natural foods or supplements such as red clover extracts.
While these supplements are all commonly used by women to help to manage menopause symptoms, there is no research to back them up. Further on, it is not even sure if these supplements are effective. Therefore, you should proceed with caution when trying any of them.
Maintaining An Active Sex Life
Menopause reduces the sex drive among many women. But having sex can increase vaginal blood flow, helping keep the tissues healthy.
Thus, maintaining an active sex life can help manage menopause symptoms. A few ways to maintain a healthy sex life during menopause are:
Stay physically active
Avoid tobacco, alcohol, or recreational drugs
Doing exercises to strengthen the pelvic floor
Try using vaginal lubricants and vaginal moisturizers
Regular, painless sexual stimulation
Also, while a woman cannot get pregnant once menopause starts, it is still important to use barrier protection to avoid the transmission of STDs.
Bonus Read: You can even consider buying sex pills from our site to increase your sex drive in a safe manner.
General Lifestyle Tips
Changing some lifestyle habits can also have a dramatic impact on your menopausal symptoms. Some lifestyle habits you can adopt to manage menopause symptoms are:
Wear cotton, light clothes to help reduce the intensity of hot flashes
Quit smoking to decrease the risk of heart diseases
Practice slow abdominal breathing
Reducing the temperature of your room
Dressing in layers
Trying therapy for anxiety, stress, and relationship concerns
Getting plenty of sleep
Including fruits and vegetables in your diet
These lifestyle changes will help ease some symptoms, but they will also contribute to improving your overall health.
Hormone Therapy
Hormone therapy helps balance the hormones in your body by adding estrogen to it. This helps in reducing many symptoms of menopause, including hot flashes.
There are some risks associated with hormone therapy. Women with the following conditions should especially avoid it:
Blood clots
Heart disease
Liver diseases
Strokes
Breast cancer
It is best to make the doctor aware of your medical history before starting with hormone therapy.
Other Treatments
The following items may also help alleviate symptoms:
Prescription tablets, creams, and rings for vaginal dryness
Over-the-counter gels and other items for vaginal dryness
Hot flashes, vaginal dryness, and mood swings can all be treated with low-dose hormonal birth control tablets
Even in people who do not have depression, low-dose antidepressants can help with hot flashes
If you consider taking birth control pills, or antidepressants, you must consult a doctor before starting the dosage.
Conclusion
Menopause is a natural bodily process that women go through. Most women experience the symptoms a few years before menopause. However, these can symptoms can continue up to four years after it too. If the symptoms feel overwhelming, you can even resort to medication or hormone therapy.
Additionally, often you can manage menopause symptoms by following natural remedies and making some changes to your lifestyle.

FREE DELIVERY FROM $150
Free world wide shipment

eCheck, BitCoin & Money Transfer
Avail Extra 15% Discount

GUARANTEED DELIVERY OF PRODUCT
FREE RESHIPMENT With no Extra Cost