19 COMMON FAQs ON ERECTILE DYSFUNCTION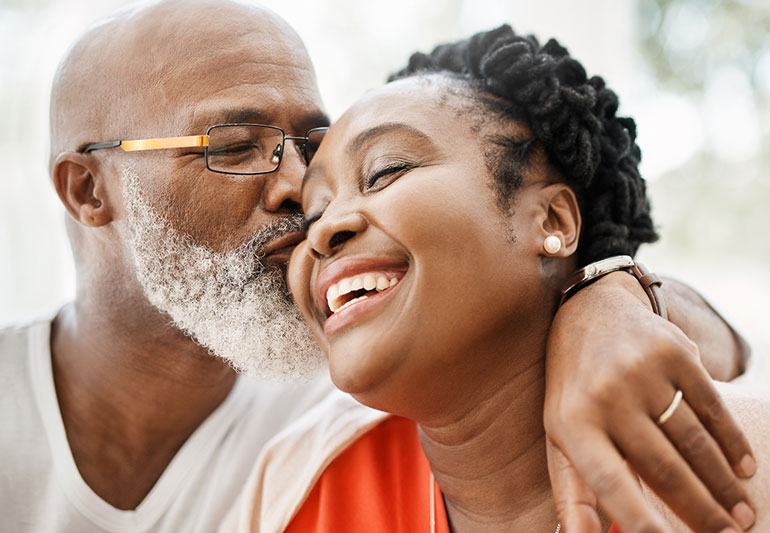 Erectile Dysfunction (ED) affects men. It is a condition where males fail to achieve or retain an erection good enough for physical intimacy. There are several myths and confusions around ED. People have several queries in mind about it. So, in the post below we will discuss Erectile Dysfunction FAQs (frequently asked questions).
Erectile Dysfunction FAQs
Here is a list of Erectile Dysfunction FAQs:
At Which Age Men Get ED?
There is no specific age at which males may suffer from erection problems. But older men are more prone to it. This is because as people age, they may encounter health problems. And these health disorders are the leading cause of erectile dysfunction.
A young person with health issues may also encounter this condition. Thus, anyone with underlying physical, psychological, or medical issues irrespective of age, may face weak erections.
What are the physical causes of ED?
Here are the respective causes:
Hypertension
Lack of testosterone
Cardiovascular conditions
Obesity
Diabetes
Sleep disorders
High cholesterol
Neural issues
Reproductive system problems
Certain surgeries
Pelvic muscle and tissue disorders
Deep vein thrombosis
What are the Psychological Causes of Erectile Dysfunction?
Here are the relevant causes:
Depression
Anxiety (especially performance related)
Stress
Lack of confidence in intimacy
Emotional troubles
Lack of libido
What are the Behavioural Problems That Cause ED?
Here are the details:
Smoking
Drinking alcohol
Substance abuse
Excessive masturbation
Unhealthy diet
What is the Process to Diagnose Erectile dysfunction?
When you visit a clinic for ED diagnosis, you will receive a questionnaire. These will have a few concerns you need to answer. Your response will help the doctor to understand the problem you are going through. These indicators will also allow the doctor to recommend the necessary tests and examinations.
After you get the test reports, the healthcare provider will prescribe a treatment. You will have to visit the clinic as per appointment thereafter. In these appointments, the doctor will analyse your response to the treatment and review progress.
Is Erectile Dysfunction a Temporary or Permanent Condition?
For those who have ED due to psychological or emotional stress, the condition is possibly temporary. But prolonged stress, trauma, or mental disorder, can leave a lasting effect on the quality of erections. After apt therapies, medicines, and other treatments, the person may recover from erectile dysfunction.
Those who face ED due to high blood pressure, cardiac illness, diabetes may not be able to get rid of the problem soon. The mentioned issues are long-lasting, so the related erection problem could be permanent as well. However, suitable treatment can improve the quality of erection in affected individuals.
Sometimes, certain medications or health issues (not terminal ones) can result in ED. Once you stop these medicines and recover from the said health problems, the erectile issue may disappear as well. Thus, ED is a temporary or a permanent condition, depending on the cause of it.
What are Erectile Dysfunction Treatments?
The treatment of ED depends on the cause of it. However, different forms of treatments include oral medicines, penile injections, intraurethral medicines, vacuum devices, penile implants, and surgeries. Sex therapy, psychotherapy, behavioural changes, and others. So, talk to your doctor about a suitable treatment alternative.
How Do Viagra Pills Treat Erection Problems?
This is one of the most common erectile dysfunction FAQs. Viagra is an FDA approved medication to treat erectile dysfunction. The active component in the medication is Sildenafil. It is available in strengths of 25 mg, 50mg, and 100mg. The pill belongs to the class of phosphodiesterase type 5 (PDE5) inhibitors. You can take the pill orally with water.
Intake of the medicine 30 minutes to 45 minutes before intercourse
Viagra works by relaxing arteries and muscles inside the male reproductive organ
Also, it eases blood flow to the organ when the man is aroused
The dilated blood vessels fill up with blood and cause an erection
The resultant hard-on can last for up to 4 to 6 hours
Visit our website to buy generic 100mg viagra online at a discounted price which helps in treating ED problems.
What Is The Common Side Effects?
Some of the common side effects:
Dizziness, nausea, headache
Diarrhoea, blurry vision
Stuffy nose
Heartburn
Muscle pain
Palpitations, tiredness
Will Your Medical Insurance Cover the Treatment Cost?
Insurance coverage depends on the type of ED treatment. If you are taking OTC medicines or dietary supplements, then the insurance may not cover it. But if you go for sex therapy, surgery, or treatments that require you to get admitted to a hospital, then the insurance may cover for it.
If You Get a Softer Hard-On, What is the Reason Behind It?
So, you may get an erection, but it is not as hard as it should. Or, it may not stay as rigid as earlier. Is this also an erectile dysfunction problem? Softer erection may be an onset of ED. You should not avoid it. Rather, you must get a health check-up to understand why the erection quality is going down. Get treatment in time to prevent ED.
Which Medications May Cause Erectile Issues?
A few medicines may have ED as a side effect. These medications are:
Tranquillizers
Chemotherapy medications
Histamine H2-receptor antagonists
Anti-seizure medications
Muscle relaxants
Antihistamines
Medicines for Parkinson's disease
Diuretics
Antidepressants
Medicines for Prostate cancer
Nonsteroidal anti-inflammatory medicines
Antiarrhythmics
Antihypertensives
How to Prevent Erectile Dysfunction?
Stick to a healthy diet to prevent ED. Take less saturated fat. Rather choose large portions of vegetables, fruits, and whole grain. Also, lessen the intake of cholesterol-containing food items. High cholesterol can narrow and harden the arteries leading to the penile organ.
Keep physically active, work out often to keep your weight in check. Choose exercises that you enjoy to include in your daily schedule. If you feel mentally stressed, then try to ease the tension. Engage in activities that keep you happy.
Is ED the Same Is Impotence?
Both the terms are used interchangeably many times. But ED is particularly about an inability to sustain or get an erection. However, impotence is a term that degrades the concept of masculinity. It not only suggests the erectile issue but indicates a man's loss of power.
What is the Difference Between an Ejaculatory Disorder and ED?
An ejaculatory disorder relates to ejaculation. Some men may encounter premature, delayed, or painful ejaculation. This may have nothing to do with the ability to get or maintain an erection. However, a man can suffer from both these conditions at the same time.
ED may arise due to emotional stress, cardiac issues, and other causes as discussed above. However ejaculatory problems may happen due to antidepressants, diabetic nerve damage in the penile organ, sexual behavioural issues, etc. A man who can get a proper erection can still face ejaculation issues.
Is a Lack of Sexual Stimulation Responsible For Erection Failure?
Sexual stimulation is important for a person to get erect. The stimulation can be physical or psychological. Lack of the same may not bring a proper erection to the penile organ. It is the stimulation that encourages the nerve endings in the male reproductive organ to trigger erection-related functions.
The penile muscles relax and blood flows into the organ to cause a hard-on. The soft tissues in the reproductive organ of a man attain rigidness on sexual stimulation. The venous channels compress so that the blood does not drain out. This leads to a healthy enlargement of a penile organ.
If You Lose An Erection Quickly, is it ED?
When a male reproductive organ is no longer erect (Detumescence), the body does not produce the muscle-relaxing chemicals anymore. The ejaculation leads the smooth muscle tissues to get soft. This opens the blood drainage channels. The person loses erection when the blood drains out from the erectile vessels.
In case you lose an erection quickly, then it may not be necessarily erectile dysfunction. However, if the same happens often, then you should see a doctor about it. The cause for losing rigidity of erection soon could be psychological or premature ejaculation.
How to Cope Up With Erectile Dysfunction in a Relationship?
Sexual dysfunction can affect a romantic relationship. However, there are ways to cope up with ED. Do not hide it from your partner. Talk about the issue at hand with your dear one. Let her know about your feelings. Sometimes the cause of ED is emotional stress and problems in the relationship.
In this case, being open about the issue with your partner will help to overcome erectile dysfunction. Discuss seeking treatment and reigniting the relationship. Find new ways of making intimacy more special. Getting the support of your better half will give you encouragement in recovery from ED.
Does ED Impact Women?
Technically, erection failure has no repercussion on women, as it is a male health issue. However, female partners of men with ED, have to go through equivalent stress. Dissatisfaction in sexual life can affect women as well. Thus, seeking treatment for ED is moreover important.
Women also encounter sexual dysfunction. They may have trouble achieving orgasm, face a lack of sensation at private parts, or get pain during intercourse. Thus, females are no less safe from the sexual disorder as well. Though they cannot physically get affected by ED, they may be on the receiving end in some way or the other.
To Conclude
These are the 19 most common erectile dysfunction FAQs. Erectile Dysfunction is a common problem. It is not taboo. With health centres and the government taking initiatives to create awareness, more and more people are getting a clearer idea about ED. Treatments are available. You may have to make a few lifestyle changes for faster recovery.

FREE DELIVERY FROM $150
Free world wide shipment

eCheck, BitCoin & Money Transfer
Avail Extra 15% Discount

GUARANTEED DELIVERY OF PRODUCT
FREE RESHIPMENT With no Extra Cost