Erectile Dysfunction and Hypertension: Under-Recognized Duo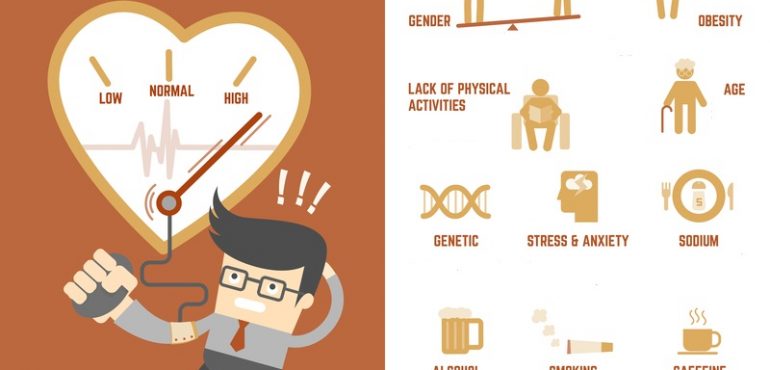 Introduction
Erectile dysfunction or ED is a common condition affecting many men around the world. It can be defined as the inability to get or sustain an erection firm enough for sexual intercourse. While most men might have experienced such a situation in their lives, if it happens more often than it should, then it could be ED. Speaking of erectile dysfunction, ED is associated with several health conditions, one of which is hypertension.
If you are facing the following symptoms, you may have erectile dysfunction:
Trouble getting an erection
Trouble keeping an erection
Reduced sexual desire
What is Hypertension?
Hypertension or high blood pressure is a common condition that causes the force of blood against your artery walls to be high. This can lead to many problems in the long term, like heart diseases and even sudden cardiac arrest.
The most dangerous thing about high blood pressure is that most people who have it won't know about it. The reason for this is that high blood pressure doesn't have any symptoms unless it is very severe. Adding on to this, if you do have severely high blood pressure, you may notice these symptoms:
Nosebleeds
Severe headaches
Fatigue
Chest pain
Eyesight problems
Breathing difficulties
Blood in urine
Pounding in chest, heart, or eyes
Irregular heartbeat
Having any of these symptoms calls for an immediate visit to the doctor as high blood pressure very often leads to heart strokes.
Hypertension can be diagnosed in the early stages if you have regular blood pressure readings. Since high blood pressure becomes likely as you age, it is best to have check-ups often as you get older.
What Causes an Erection?
The penis has two chambers inside it called the corpora cavernosa. When you're sexually aroused, these arteries open up allowing more blood to flow into the chambers. As the blood flows fast into the penis, the veins get compressed and restrict the blood from leaving your penis. This entire process causes an erection.
Relation Between ED and Hypertension
While high blood pressure itself has no obvious signs and symptoms, its effect on your sex life can be quite noticeable.
High blood pressure leads your arteries to harden and narrow over time. As the artery walls start contracting, they start limiting the flow of blood in our body. This means that less blood flows to the penis. And on the contrary, a proper flow of blood to the penis is necessary to get an erection. Consequently, this decreased flow of blood can lead to difficulties in getting or maintaining an erection, which is what ED is.
Hypertension can also cause problems with ejaculation and lead to reduced sexual desire. One reason for the reduced sex drive is because hypertension is linked to a reduction in testosterone levels, which is the key hormone responsible for sex drive in men.
ED Medication and Hypertension
As men age older, the chances of them getting ED increase. One huge reason for this trend is that men tend to be on more medication as they age. Subsequently, ED is a side effect of many drugs. For example, it has been estimated that 25% of all ED is caused by medication.
The two types of blood pressure medications most likely to cause ED are:
1. Beta-Blockers
These drugs affect the part of the nervous system responsible for causing erections
Additionally, they restrict blood flow to the penis, thus keeping you from having an erection
Some examples of beta-blockers include metoprolol, atenolol, propranolol, and carvedilol
2. Diuretics
Referred to as water pills, they make the flow of blood to the penis less intensive
Moreover, these drugs reduce the level of zinc in your body, further causing reduced testosterone levels
The reduced testosterone can affect your sex drive and muscle contraction
However, not all hypertension medicines cause ED as a side effect. Some exceptions are:
ACE inhibitors
Alpha-blockers
Calcium channel blockers
ARBs
If you believe that your medication is causing ED as a side effect, you should visit the doctor. Never stop the medication on your own. Talking to the doctor will help you get a prescription which will help solve both these life-disrupting health problems.
Treating ED and Hypertension
ED and hypertension are correlated, with ED affecting many patients as a side effect of hypertension. However, there are many proven treatments to try for ED.
PDE5 inhibitors are usually the first option when it comes to treating ED. These pills make it physically possible to get an erection when you are aroused but do not affect sexual desire. The four types of PDE5 inhibitors are:
Viagra
Cialis
Levitra
Staxyn
All of these drugs are equally effective and need to be taken before you have sex. However, the duration of their effectiveness varies. For example, Viagra's effects can last for about 2-4 hours while Cialis can last for as long as 36 hours.
It was earlier suspected that PDE5 inhibitors harm hypertensive patients. However, it was later discovered that PDE5 inhibitors provoke an insignificant change in the blood pressure and heart rate of both normotensive and hypertensive patients. Additionally, they can even be safely administered to hypertensive patients already on antihypertensive agents.
Unfortunately, there are a few exceptions when it comes to treating ED and hypertension together.
For example, men who don't have controlled blood pressure and take alpha-blockers are recommended to stay away from PDE5 inhibitors. You also may not be able to take these drugs if you:
Take nitrate drugs
Had a heart attack or stroke in the last 6 months
Have a kidney or liver disease
Have retinitis pigmentosa (a genetic disorder that causes loss of vision)
Visit our website to buy generic 100mg viagra online and to buy generic cialis online at a discounted price.
ED Pill Alternatives
If ED pills aren't an option for you or haven't worked, you have other alternatives to treat the problem.
These alternatives are:
1. Alprostadil
This is another drug for ED
However, it is not a pill but a pellet that is inserted into the tip of your penis
It widens the blood vessels and relaxes the muscle tissues allowing blood to flow into the penis for an erection
2. Surgery
Surgical implantation of a penile prosthesis is another option of treatment
It provides a more permanent solution as compared to the drugs
However, mechanical failure and infection are the two major disadvantages of this treatment
The second and third-line of treatment is only required if the PDE5-inhibitors are not working for you.
Improving Overall Health
Since many lifestyle habits can cause ED and hypertension, keeping a check on the same will help you lower your blood pressure and potentially improve your sex life.
A few healthy lifestyle habits you can adopt are:
Regular exercise, around 150 minutes per week, can lower your blood pressure or bring it down to safer levels
Eating a healthy diet and avoiding food with high fat and cholesterol levels
Reducing your sodium intake
Limit your alcohol consumption
Quit smoking and using tobacco
Since blood pressure increases with an increase in weight, losing a few pounds will help too
The effects of caffeine and chronic stress on your blood pressure are still debated. However, cutting down on your caffeine intake and reducing your stress levels might help too.
Conclusion
The chances of getting ED are higher for patients with hypertension. Antihypertensive drugs may also contribute to the development of ED. Even mental stress about getting ED sometimes leads to impotence. Irrespective of the cause, treating erectile dysfunction in hypertensive patients can be tricky. Therefore, it is important to take into account the existing medication the patient might be on.
Most importantly, lifestyle changes should be the main line of treatment for ED, in patients with untreated hypertension.
Since hypertension doesn't have obvious symptoms in its early stages, ED helps discover the problem Ultimately, it helps recognize asymptomatic cardiovascular diseases and therefore helps in treating the problem sooner.

FREE DELIVERY FROM $150
Free world wide shipment

eCheck, BitCoin & Money Transfer
Avail Extra 15% Discount

GUARANTEED DELIVERY OF PRODUCT
FREE RESHIPMENT With no Extra Cost