Generic And Branded Viagra: What Are The Differences?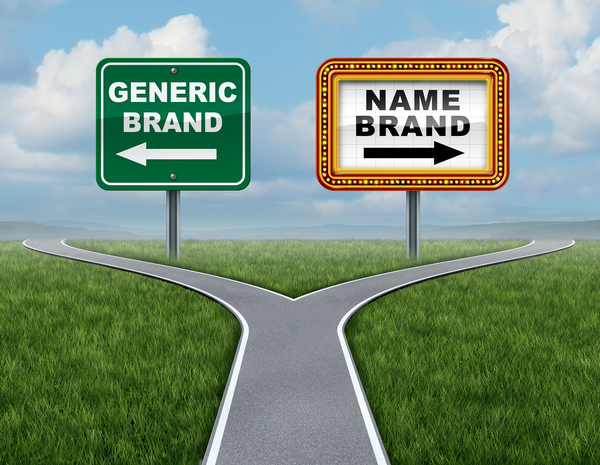 In this article, we will discuss the differences between generic and branded viagra.
Introduction
Viagra is one of the most commonly known drugs for treating erectile dysfunction. But just like any other health issue, there are a variety of drugs that can treat erectile dysfunction. The name Viagra is often seen next to the name sildenafil. While these medications might have different names, they have the same active ingredient, sildenafil.
Sildenafil is what causes the positive effects to treat erectile dysfunction, and is what's present in both generic Viagra and branded Viagra. The main difference between the two is that branded Viagra is produced by Pfizer and is more expensive. While generic Viagra can be produced by any manufacturer and is cheaper.
What Is Erectile Dysfunction?
Erectile dysfunction or ED is a condition affecting many men around the world. It is defined as the inability to get or sustain an erection firm enough for sexual intercourse. Most men might have experienced such a situation in their lives, but if it happens more often than it should, then it could be ED.
A report shows that ED becomes more common as men age. Such that, 30 percent of men aged 70 or older have ED. There are various ways to treat ED, including ED pills.
If you have the following symptoms, you may have erectile dysfunction:
Trouble getting an erection
Trouble keeping an erection
Reduced sexual desire
It is recommended to visit a doctor if you are facing any of these symptoms. Sometimes, the condition can be treated by treating an underlying condition. Other cases might need medication and therapy.
Branded Viagra VS Generic Viagra
Branded Viagra and generic Viagra, both operate by boosting blood flow to the penis, making it easier to get an erection.
Sildenafil, the active component in both treatments, belongs to the phosphodiesterase-5 inhibitors, or PDE5 inhibitor family of medicines. It works by relaxing the muscular tissue situated within the walls of your blood vessels, thus increasing blood flow to the penis.
Viagra was the first oral medication for treating erectile dysfunction and was produced by Pfizer. It has come to be known as the "little blue pill" due to its appearance. After Pfizer's patent on Viagra expired in 2012, other manufacturers could start producing their generic Viagra medicines containing sildenafil too.
That is how generic Viagra became known, and can now be used as a treatment for ED. Some manufacturers might use their brand name for sildenafil, most just label the medicine as sildenafil. Keep in mind, it is usually found in the form of little white pills, as opposed to blue ones.
Side Effects Of Branded Viagra VS Generic Viagra
Since the active ingredient in both medications is the same, it is expected that one would face the same side effects when taking either of them. The common side effects are:
Back pain
Headache
Upset stomach
Memory problems
Ringing in the ear
Flushing
Vision problems
However, there could be some other serious side effects like:
Shortness of breath
Loss of hearing
Irregular heartbeat
Light-headedness
While it is common to face some side effects, if the side effect you are feeling is intense, you should visit a doctor. Additionally, these medicines might even interact with alpha-blockers, nitrates and other medication meant for treating hypertension, and other cardiovascular diseases.
Dosage Of Branded Viagra And Generic Viagra
There is not any significant difference between the dosage of branded Viagra and generic Viagra. They both act in the same way, depending on what quantity is consumed.
A typical dosage of sildenafil is around 50 mg, but it should not be taken more than once a day. For people suffering from kidney problems, the dosage should be reduced to 25 mg. Usually, it is recommended to take the pill an hour before intercourse. The effects of the pill can last for up to 4-5 hours.
Since both of these are prescription medicines, you will have to consult a doctor before starting its dosage. Visiting the doctor will also help you decide what drug is best to help you, taking into consideration your medical history and health status.
Non-Medical Differences Between Generic Viagra And Branded Viagra
The main differences between the two medicines are non-medical since they're produced by different manufactures. The following features will highlight those differences:
Generic Viagra:
Inexpensive
White pills in a different packaging
Sold by multiple manufacturers
Easily available on the NHS (National Health Service)
Although there are more similarities than differences between the two. Few features that make branded Viagra stand out are:
More costly than generic Viagra
In the form of little blue pills
Only sold by Pfizer
Available in pharmacies, provided you have a prescription
Despite these differences, the medicines work the same way and cannot be rated as better than the other.
Why Is Generic Viagra Cheaper?
Many people assume that generic Viagra is cheaper because it is less effective or has more side effects. But, that is simply not true.
It has nothing to do with how well it works. As mentioned before, the active component is the same in both generic and branded versions, therefore there is no quality difference. The generic version is less expensive since it is not related to a single producer that owns the brand.
Yet, similar to painkillers like ibuprofen, people feel comfortable paying more for the branded medication. The primary reason is that people trust the brand more, either because of its popularity, price, or because of how long it has been there.
The difference in the prices between the two is large, irrespective of the fact that there is barely any difference between the effects. While branded Viagra costs around $60-$70 per pill, generic Viagra costs as little as $1-$10, depending on the manufacturer.
Where Can You Buy Generic Or Branded Viagra?
Both of these drugs are easily available to buy if you have a prescription. There is even a low dose form of sildenafil called Viagra Connect which can be bought without a prescription. The most
common ways to buy it are:
Through online health stores
From your GP
From a pharmacy
When buying from your GP, you need to make an appointment, fill out a questionnaire and after a few tests, you can buy it.
Bonus Read: Buy generic Viagra from our page in a safe and informed manner.
Alternatives Of Generic Or Branded Viagra
Viagra might be the most widely known drug to treat ED, but there are many other options to choose from. The other medications for ED include:
Tadalafil:
It is a drug that is used to treat erectile dysfunction. Tadalafil is the main component in Cialis. It is the longest-lasting PDE5 inhibitor, typically lasting up to 36 hours and sometimes even 72 hours.
Vardenafil:
This is the oldest of all other drugs, hence, its side effects and interactions are the most well-known. Vardenafil is the key component in Levitra, and it provides ED treatment for a little longer than Viagra or generic sildenafil.
Avanafil:
It is marketed under the trade name Stendra and is a newer ED medicine. Further on, it is shown to have a more rapid onset of action as compared to the other drugs. It has a slightly longer half-life than Viagra, meaning its' effects will last longer. Even better, studies also show that Stendra has lesser side effects.
Conclusion
Ultimately, learning more about erectile dysfunction will help you determine which kind of treatment is right for you. ED can have several underlying causes like age factors, diabetes, cardiovascular diseases, and psychological conditions like depression, stress, and performance anxiety.
Taking an ED pill can lead to many health conditions, including priapism. Priapism is a long, unwanted erection of the penis, that lasts for four or more hours. It is important to consider all side effects of ED pills before you start their dosage.
If after consultation, you decide to take Viagra, your choice ultimately depends on how much you are willing to spend and how important the brand name is for you.

FREE DELIVERY FROM $150
Free world wide shipment

eCheck, BitCoin & Money Transfer
Avail Extra 15% Discount

GUARANTEED DELIVERY OF PRODUCT
FREE RESHIPMENT With no Extra Cost