Can Cialis Be Mixed with Alcohol? All That You Need To Know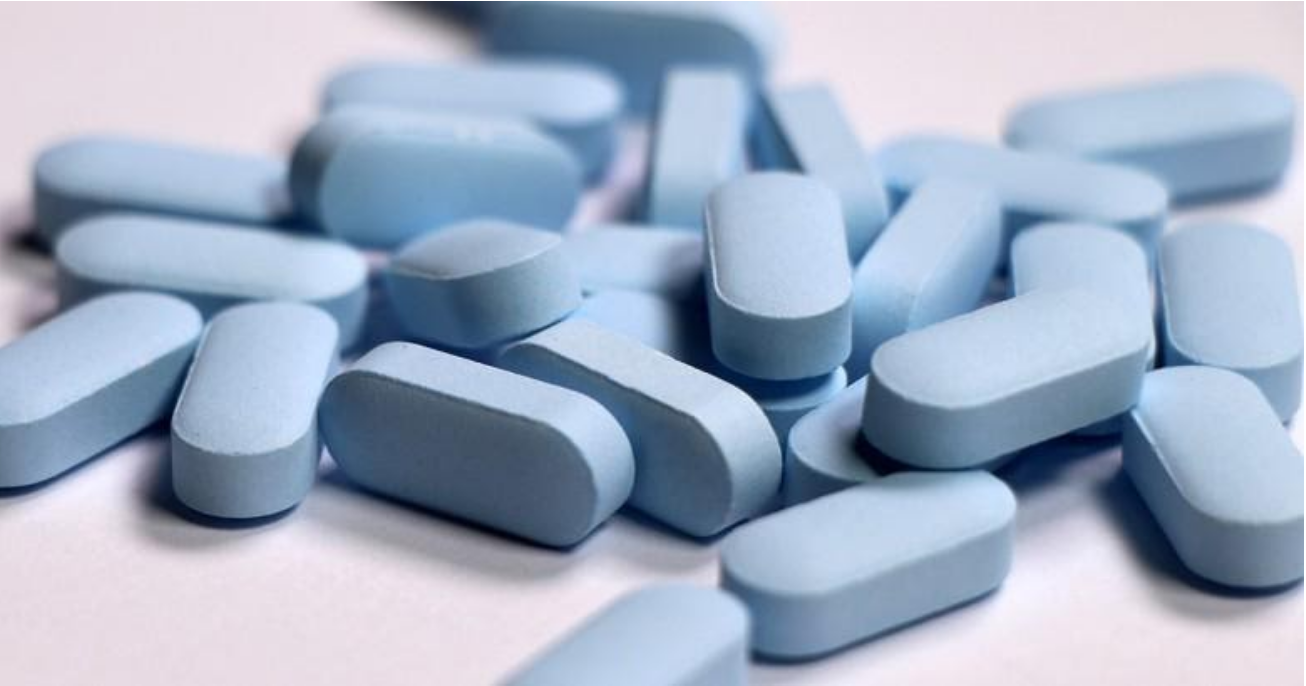 In this article, we will discuss the dangers of mixing Cialis and alcohol, and how it may affect one's health.
What Is Cialis?
Cialis is a drug used as a treatment for erectile dysfunction (ED) in men. Whereas, erectile dysfunction is the inability to maintain or achieve an erection during sexual activity.
Cialis is also used to treat urinary symptoms of an enlarged prostate. Benign prostatic hyperplasia (BPH) or enlarged prostate occurs when the prostate gland between the bladder and penis becomes enlarged.
Tadalafil belongs to a class of medicines called PDE5Is – Phospho-Diesterase 5 Inhibitors. It is the active ingredient in Cialis. Sildenafil (Viagra) and Vardenafil (Levitra) also belong to the PDE5I class.
How Does Cialis Work?
During the treatment of ED, Cialis increases the levels of a chemical called cyclic guanosine monophosphate (cGMP). This chemical can increase blood flow to the penis. As a result, it helps with an erection.
Also, Cialis relaxes muscle cells in the bladder and prostate, in turn easing the urinary symptoms of BPH.
To buy generic cialis online at an affordable price please visit our website.
Cialis and Alcohol: What's the Risk?
Having one glass of wine or a drink while taking Cialis doesn't necessarily cause some health issues. However, excessively drinking and taking Cialis might put one at a risk.
Drinking too much alcohol while consuming Cialis can lead to orthostatic hypotension. This condition causes some side effects like headache, dizziness, and fainting. In some serious cases, it may increase the heartbeat, leading to severe heart problems.
Cialis and alcohol both act as vasodilators. Vasodilators lower blood pressure by relaxing the walls of the blood vessels. Hence, it causes the blood vessels to open wider.
Cialis stays for a longer time in the system than any other ED drug. Hence, it is likely for orthostatic hypotension to occur with Cialis than any other ED drugs.
Also, mixing alcohol with Cialis can lower the effectiveness of the prescription. In occasional cases, it can lead to an increase in ED issues and symptoms of prostate enlargement.
Mixing of alcohol and Cialis may cause increased side effects of the prescribed drug. These side effects include:
Nausea
Flushing
Diarrhea
Stuffy nose, sneezing, or sore throat
Vision changes
Stomach upset
Hearing problems
Headaches
Muscle aches
Low blood pressure
Priapism (prolonged erections)
Dizziness
Abnormal ejaculation
Moderate Drinking
Drinking moderately while taking Cialis does not necessarily cause orthostatic hypotension. It is considered moderate drinking if it is fewer than three alcoholic drinks per day. However, the amount of alcohol in a drink varies according to the type of drink.
Consuming more than four drinks at a time is considered more than just moderate drinking. Also, excessive drinking along with medication may lead to alcohol abuse.
Alcohol and ED
Although with an ED medication, drinking may prevent proper erectile function. Heavy alcohol consumption is one of the main causes of ED. Even light drinking causes problems with erection. The best way to treat erectile problems effectively is by avoiding alcohol.
Signs of Alcohol Abuse
Despite the consequences, if one continues to mix alcohol with Cialis it could mean one is suffering from alcohol dependence. Here are a few common signs of alcohol abuse:
Blackouts caused by drinking
Mood swings
Isolating oneself
Defensive about drinking or the prescription
Hiding prescription
Sneaking drinks
Financial issues
Inability to stop drinking
Finding Treatment for Alcohol Abuse
When people who are alcoholics attempt to quit drinking, they experience severe withdrawal issues. With the help of a medical detox program, a person can get over alcohol addiction.
Medical detoxification is an effective method of managing withdrawal symptoms during the phase of not consuming alcohol or drugs. It provides emotional support and medication-assisted treatment to alcohol addicts.
The treatment for addiction starts after one successfully detoxes from alcohol. However, detoxification is not enough for a complete recovery from the addiction. Sometimes, inpatient treatment can be the next step in the treatment process.
What Are Some Alternatives for Cialis?
Men who take medications for erectile dysfunction are often told to avoid alcohol. However, there are few ED medications available that can be taken with alcohol. But before changing your prescribed medication, you must discuss it with your dedicated healthcare provider.
Levitra:
Levitra, also known as vardenafil, belongs to PDE5 inhibitors. It is used in treating erectile dysfunction. It is prescribed to be taken orally, once a day. However, men suffering from heart problems or chest pain should not use this medication.
Levitra is safe to take with alcohol. But, it does not mix well with certain substances like grapefruit juice, high-fat meals, tobacco, and herbal products. One must discuss all of the medications and supplements that one is taking, with a healthcare worker before using Levitra.
Viagra:
Viagra, also known as sildenafil, belongs to PDE5 inhibitors too. It is taken orally at least one hour before the sexual activity is performed, and its efficiency lasts for 4 hours. Doctors recommend taking it only once per day.
Some of the side effects of Viagra include – stomach problems, headache, and memory-related problems. If one experiences vision loss or irregular heartbeat, immediate medical attention is required.
Unlike the risk of mixing Cialis and alcohol, Viagra is safe to take along with alcohol. Remember Viagra shouldn't be taken with nitrates.
Alprostadil:
Another alternative for Cialis is alprostadil. It is a vasodilator drug that can be injected into the penis. As it is administered with the help of a fine needle, the pain is negligible.
The drug triggers an erection within 5 to 20 minutes. The erection lasts for an hour. The only drawback of alprostadil is that it can cause bleeding and pain around the urethra.
However, if the partner is pregnant or plans to become pregnant, one must not use alprostadil pellets before sexual activity, especially without a condom.
Other Alternatives for Cialis
There are few other alternative medications other than PDE5 inhibitors which can be used for erectile dysfunction. These medicines are herbal. In most cases, these drugs seem to be effective in the treatment of ED.
There isn't much evidence on the efficiency of these medicines. Therefore, one must consult a doctor before taking these herbal medicines.
Some of the other alternatives for Cialis are:
Korean Red Ginseng:
Korean red ginseng, also known as Panax ginseng, is a herbal extract used in the treatment of erectile dysfunction. It is available in the form of a capsule.
Horny Goat Weed:
Horny goat weed also known as epimedium is another herbal substitute to Tadalafil in the treatment of erectile dysfunction. The active ingredient in epimedium is Icariin, which has the same effects as that of PDE5 inhibitor drugs like Cialis (tadalafil). It boosts the nitric oxide in the body to increase the blood flow in the penis.
Icariin has shown positive results in erectile dysfunction treatment in diabetic rats by successfully inhibiting the PDE5 enzyme. However, there isn't much evidence to prove its effectiveness.
Ginkgo Biloba:
Ginkgo biloba is a tree extract that is available in liquid form and can be used by mixing with water. It acts as a facilitator in increasing the activity of nitric oxide to help to get an erection.
Gingko has shown positive results for the sexual dysfunction of various people by SSRI medication. However, there is no sufficient research on the effectiveness of the medicine.
Hormonal Supplements:
The sexual function, both in men and women, depends on specific hormones. For example, the production of testosterone is necessary for proper sexual activity.
Hormonal supplement dehydroepiandrosterone (DHEA) is a hormone that can help to increase low testosterone levels. Also, DHEA helps in improving libido and maintaining an erection.
Acupuncture:
Acupuncture is a Chinese practice that is used for a lot of diseases since ancient times. The technique involves inserting needles into different body parts. It helps to heal various mental and physical ailments. Erectile dysfunction is one of the problems for which acupuncture technique is used.
This practice is found to be beneficial in treating patients who are suffering from ED. But like all other medical treatments, one must consult a healthcare worker before opting for acupuncture.
The Takeaway
As Cialis is a prescription medication, one must make sure to let the doctor know about one's medical history and health status. One must be honest with the doctor about how much alcohol one drinks regularly.
However, moderate alcohol consumption while taking Cialis is not necessarily dangerous. Also, few alternatives can be considered for Cialis if one is not keen on giving up alcohol. But, before considering changing the medication, one must confirm with a professional health worker.

FREE DELIVERY FROM $150
Free world wide shipment

eCheck, BitCoin & Money Transfer
Avail Extra 15% Discount

GUARANTEED DELIVERY OF PRODUCT
FREE RESHIPMENT With no Extra Cost