Celebrex vs Ibuprofen: Everything You Need to Know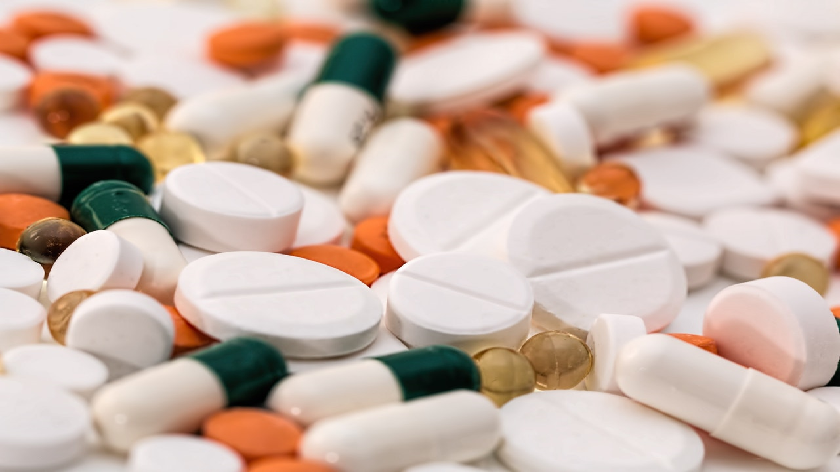 Celebrex and Ibuprofen are both non-steroidal pain relief medications. Understanding which of these medicines will suit your system and specific condition better requires a thorough analysis of both the medicines. That is what we hope to do in this post.
We compare the different aspects related to each medicine like the use, side effects, warnings, and effectiveness among others, and help you decide for yourself which is best for you. Read along and decide for yourself in an unbiased manner.
How Do Celebrex and Ibuprofen Work?
Generic Celebrex is a COX-2 inhibitor while Ibuprofen works as COX-1 and COX-2 inhibitors. This means that Generic Celebrex may turn out to be milder on the stomach compared to Ibuprofen.
It is difficult to predict which of these medicines is more effective in tackling. The usual belief is that both these medicines work effectively as non-steroidal drugs to tackle and relieve pain. Your doctor may consider trying these medicines to see which is more beneficial to your health conditions.
Celebrex And Ibuprofen: Who Can Take Them?
Both of these are non-steroidal pain medications. Generic Celebrex is available on prescription. While lower strengths of Ibuprofen may be available over the counter, you need a prescription to buy higher strengths or dosages of the medicine.
The doctors prescribe Generic Celebrex for a wide range of health conditions like Rheumatoid Arthritis, Juvenile Rheumatoid Arthritis, Osteoarthritis, Spondylitis, and Dysmenorrhea.
Ibuprofen may be prescribed to relieve pain during dental procedures or for health issues like Dysmenorrhea, Osteoarthritis, Rheumatoid Arthritis, and episiotomy. The effect of Ibuprofen is regarded to be similar to aspirin for pain relief.
Celebrex vs Ibuprofen: Side Effects
As users of pain relief medicines like Generic Celebrex and Ibuprofen, you need to understand the possible side effects of each of these medicines. It will help you be better aware and also take the right steps if any serious side effect occurs.
Here we have listed some of the common side effects of Generic Celebrex and Ibuprofen:
Headaches are a common side effect of Generic Celebrex medicine while the chances of this side effect are much more reduced in case of Ibuprofen.
Both Generic Celebrex and Ibuprofen may cause diarrhea and stomach upset.
Dyspepsia or indigestion is also a common side effect for Generic Celebrex and Ibuprofen medicines.
The medicines may also cause abdominal pain as a side effect.
Warning & Precautions
There are some warnings associated with the use of Ibuprofen and Generic Celebrex that you need to be aware of as a user of these medicines. Here we have listed out these warnings common to Ibuprofen and Generic Celebrex:
The medicines Generic Celebrex and Ibuprofen should not be consumed post the expiry because there could be adverse effects on health.
The medicines Ibuprofen and Generic Celebrex should be consumed as per the doctor's prescriptions. If you suspect that the medicines do not show the desirable effects on your health, you need to consult your doctor regarding the same.
The medicines should not be consumed along with alcohol as this may lead to intensified side effects.
The medicines should be kept away from the reach of children as having these medicines accidentally can hamper the child's health drastically.
If you experience any serious side effects of these medicines, you need to contact your doctor immediately and inform him regarding the same. He may decide to change the medicine or alter the dose.
Keep the medicines stored in a cool and dry place so that the chances of them getting spoilt are minimized.
Drug Interactions
As a user of Generic Celebrex or Ibuprofen, you need to understand the medicines, food, or beverages they may interact with.
Here we have prepared a concise list of the most common medicines and materials that may interact:
Both Generic Celebrex and Ibuprofen may interact with alcohol and elevate their side effects. That I why it is advised not to consume alcohol when you are on any of these medications.
Generic Celebrex is known to interact with antifungal medicines like Diflucan.
Both Generic Celebrex and Ibuprofen are known to interact with Diuretics like hydrochlorothiazide and Lasix.
Both these medicines are known to interact with antimetabolites like Methotrexate.
Both these medicines interact with beta-blockers like metoprolol and atenolol.
Both the medicines are known to interact with antidepressants like Prozac, Paxil, Elavil, Zoloft, and Desyrel.
These medicines also interact with ACE inhibitors like Cazaar and Zestril.
These may also interact with other NSAIDs.
This is just a small list of the drug interactions of these two medicines. If you need to know the full list, you may consult your physician. Since there are so many drug interactions, it is necessary that you inform your doctor about any history of health issues and the medicines you are taking for the same.
What To Tell A Doctor Before Taking Celebrex Or Ibuprofen?
A doctor needs to be well informed about your health as well as lifestyle habits before he can prescribe the medicines to you.
Here we have listed out things you need to tell your doctor so that he can make a safe prescription for you:
Inform your doctor if you have had any drug allergies or reactions in the past for medicines that you have been prescribed.
Tell your doctor about any negative health habits like having alcohol. It will help him decide whether it is safe to prescribe the medicine to you.
Inform your doctor about any spells of depression you have had in the past and whether you have been prescribed antidepressants. This is because both the pain killer medicines are known to interact adversely with certain antidepressants.
Inform your doctor if you have had any gastric health problems in the past. The medicines are known to cause several gastric side effects and may not be suitable for people with gastric health issues.
Inform your doctor if you have been prescribed beta-blockers as these may also interact with the medicines mentioned above.
Also Read: Celebrex Vs Meloxicam
A doctor will suggest you Generic Celebrex or Ibuprofen medicine only if he thinks it has more benefits than harm. Consulting a doctor is also necessary when you are altering the dosage of the medicine.