The 7 Best Multivitamins For Men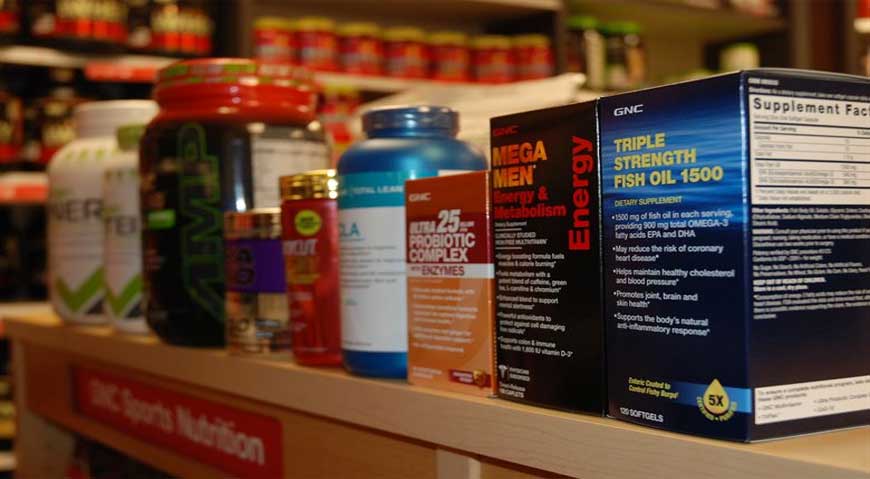 In this article, we'll discuss some of the best multivitamins for men you can buy today.
Introduction
Vitamins are important micro-nutrients required for a healthy metabolism and maintaining the overall health of bodily functions. These little molecules are so important for the body that deficiency of even any one of the vitamins is an invitation to ailments.
If these deficiencies are not tackled, they may even develop into major health problems in the long run. Digestion, healing of wounds, and strengthening the immune system – all can be improved by having an ideal balance of vitamins.
Best Multivitamins For Men
Men and women have very different bodies and hence, different nutrition needs. A simple example would be the need for iron. Women menstruate and lose a lot of blood and tissue every month. As a result, women are at an increased risk of anemia as compared to men. So, women would need a diet rich in iron. As their bodies age, the nutrition requirements also change drastically.
Taking into account these factors along with today's busy and hectic lifestyles, it is only normal for people to eat food quickly and not consciously. Hence, consuming vitamins separately appears to be a feasible option.
We have curated a list of some proven effective multivitamin supplements that can help in improving and strengthening the overall health of men:
1. Rainbow Light Men's One Multivitamin
The Rainbow Light Multivitamin is packed with all the required vitamins and other essential minerals that a man's body needs. The best part about this multivitamin is that each tablet contains close to 100% of the daily RDA of nearly all the essential vitamins and minerals.
Digesting these capsules should not be a problem as it also contains a blend of vegetable juices along with digestive enzymes. This ensures proper absorption and also reduces the chances of having an upset stomach.
Any allergy concerns? This multivitamin has you covered. It is free of soy, dairy, gluten, seafood, nuts, and eggs, making it suitable for almost all men.
2. One A Day Men's Multivitamin
Looking for an all-round multivitamin but struggling with your budget? Try considering One A Day Men's Multivitamin. It contains ample of the necessary minerals and vitamins required by the human body. The highlight of this multivitamin is its vitamin D content. Guess why? Because it exhibits over the daily RDA.
Just like Rainbow Light, the One A Day formula can be consumed by almost all men because of its non-allergic ingredients. This multivitamin also has a special focus on cardiovascular and reproductive health, both of which become crucial health concerns for men as they enter their mid-30s, right around the time when their testosterone levels begin to take a dip; making it one of the best multivitamins for men.
3. NOW ADAM Men's Multiple Multivitamin
This particular multivitamin is great for you if you are a vegetarian and are in the market for something that isn't hard on your digestive system (considering you already have some digestion issues). Saw palmetto is one of the main ingredients of this multivitamin, which is known to benefit prostate and urinary health.
This multivitamin is also unique because of the natural trans-resveratrol and grape seed extract. Both of these compounds are known to have positive health benefits for males. NOW ADAM is rich in lycopene, which is great for skin health and is also protective against certain types of cancer. These multivitamins come in the form of soft gels, making them easy to swallow. However, if you're allergic to soy it is wise to stay away from this product.
4. GNC Mega Men
GNC is no new name when it comes to supplements. The brand is known because of its wide range of quality supplements. GNC Mega Men is a multivitamin consisting of almost all necessary minerals and vitamins except calcium and magnesium. Two capsules of the GNC Mega Men contain approx 100% of the daily recommended intake of required nutrients.
It has around 400% of the RDA of vitamin D which is beneficial for bone health and in low-immunity individuals, supporting the immune system . GNC Mega Men also contains good amounts of selenium and lycopene, both of which are antioxidants that work collectively to better prostate health. Above all, it boasts of a fruit and vegetable blend consisting of essential amino acids; making it one of the best multivitamins for men available in the market.
5. Vimerson Health Men's Multivitamin
This one claims to be the 'multivitamin for the modern man' and its formulation and reviews speak of nothing different. The Vimerson Health Men's Multivitamin is enriched with all the minerals required for the male body, including good amounts of magnesium, zinc, and calcium along with the usual selenium. Each of these minerals contribute to the improvement of cardiovascular and prostate health.
It contains all the essential vitamins like A, C, D, E, and B vitamins. This multivitamin is designed to impart positive effects on your organ functionality, from head to toe. The highlight of this multivitamin is the boost in energy it gives you, due to its energy-oriented ingredients and also its weight-reducing effects.
6. Centrum Silver Men Multivitamin
The Centrum Silver Men Multivitamin best suits men who have hit the 50-year mark. A little help to the body at this age goes a long way and paves the route for a peaceful and healthy geezerhood. This multivitamin is formulated with just that in mind. The ingredients are beneficial for improved eyesight, strengthening brain function (and cognitive abilities), better prostate and cardiovascular health.
Non-GMO and gluten-free ingredients ensure that every man can consume these, without any allergic reactions or digestive issues. It contains important B vitamins like niacin, biotin, and thiamine.
Also Read: Best Vitamins For Eyes
7. Men's Mega Premium Multivitamin
The Men's Mega Premium Multivitamin is a unique product on the list because it's in a liquid form. The liquid form makes this multivitamin easier to consume. This one is also not too harsh on the taste buds because of its delicious mango flavor.
Liquid form also ensures increased effectiveness as it simply glides into the stomach and begins to portray its effects. The Men's Mega Premium contains all the minerals and vitamins a man needs with special emphasis on prostate health and improving brain functions.
Best Multivitamins For Men: Conclusion
Multivitamins are a great way to meet your daily vitamin and mineral requirements if you are not able to get the required nutrients through your diet. However, multivitamins are not complete foods and only supplements. They should always be taken to supplement your diet and meet any shortfalls. One must not be completely dependent on these to meet their daily nutrition needs.

FREE DELIVERY FROM $150
Free world wide shipment

eCheck, BitCoin & Money Transfer
Avail Extra 15% Discount

GUARANTEED DELIVERY OF PRODUCT
FREE RESHIPMENT With no Extra Cost