The 13 Best Caffeine Pills For Energy In 2020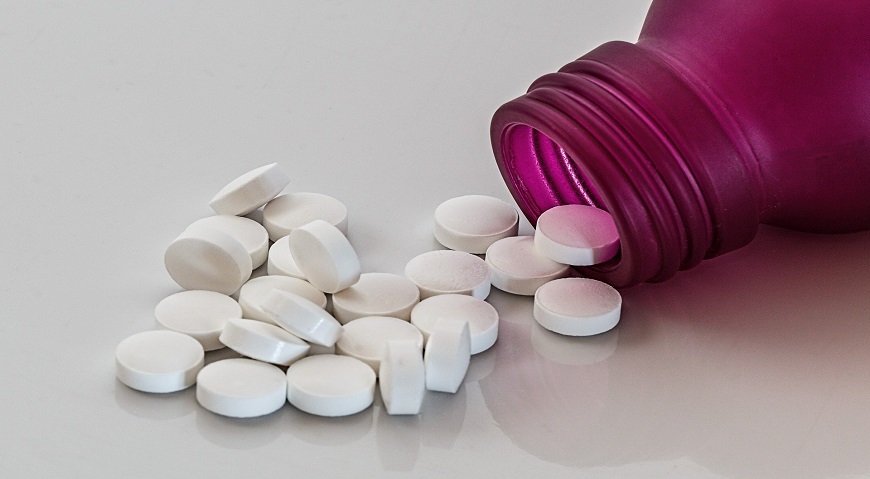 In this article, we'll share some of the best caffeine pills available in the market.
Overview
Are you aware that caffeine can increase athletic ability by 3%? This is because it increases the amount of calcium released in our muscles, enabling them to work harder.
Caffeine is a drug that stimulates the central nervous system. It is found naturally in coffee beans, kola nuts, and tea leaves, among various other sources.
Caffeine pills are supplements that contain caffeine. Depending on the brand, these pills could contain natural caffeine that is extracted from the brewing process itself or artificial caffeine. Consumers must limit the intake of these pills to what is necessary.
There are several upsides of consuming caffeine pills, like the reduction of headaches, the ability to stay alert and awake, and sharper focus, among several other merits.
Best Caffeine Pills
Caffeine pills are often preferred over coffee for various reasons. Coffee is acidic and can cause gastrointestinal issues as well as heartburn. Caffeine pills, on the other hand, are less acidic and do not cause constipation. Coffee also raises cholesterol as it contains certain coffee oils which caffeine pills do not. Moreover, it is a diuretic liquid, leading to increased production of urine whereas caffeine pills do not have a similar effect.
The effects of caffeine pills are evident within minutes. They provide the same vitality and refreshed feeling that a cup of coffee does. Listed below are a few of the best caffeine pills the market has to offer.
1. Bulksupplements Pure Caffeine Capsules
These are simple caffeine capsules with no-frills added. Each capsule contains 200mg of caffeine and absolutely nothing else. No additives, coloring agents, or artificial ingredients are added to the supplement. It carries only pure caffeine anhydrous in a capsule. These pills are also highly affordable.
2. ProLab Caffeine Maximum Potency
This powerful caffeine supplement consists of 200mg caffeine per tablet, which is equivalent to approximately 2 eight-ounce cups of coffee. This is a sugar and calorie-free product.
It is especially beneficial as a pre-workout aid for athletes, but it can be consumed by any person who wishes to experience the positive effects of caffeine without the inconvenience of buying a coffee.
It lowers fatigue, heightens endurance, and enhances mental and physical performance. It also causes thermogenesis, a phenomenon that helps to burn calories faster, thus leading to help in weight loss.
3. Sundown Naturals Caffeine Capsule
This caffeine pill provides a sustainable release of the drug. This means that, unlike most other caffeine pills, whose effects take place almost right away and last for a few hours, these pills provide a sustained-release for almost 8 hours.
In this formula, the caffeine is broken up into 'beadlets' which is digested slower than other pills, causing a sustained-release. Each capsule contains 200mg of this sustained-release formulation of caffeine.
4. Jet Alert Double Strength Alertness Aid
This brand offers 200mg of caffeine per tablet. It provides an instant caffeine boost and recharges the body for several hours. It also has beauty benefits like reducing dark circles and crow's feet.
5. Nutricost Caffeine Pills
These pills provide the energy-boosting effect of coffee, without the calories that come with it. Each pill contains 200mg of caffeine and helps recharge the mind quickly.
Additionally, they contain zero calories and sugar, making it a favorite supplement for vitality revival, weight loss, and muscle growth. It functions by blocking all chemicals in the body which could make a person drowsy.
It is a non-GMO and gluten-free product that works actively for more than 12 hours and has no crash effects.
6. Natrol High Caffeine
This supplement also offers 200mg of caffeine per capsule. It can procure all the benefits of caffeine like increased wakefulness and energy, without any added calories.
It leads to several performance enhancements as well, such as quicker reaction time, delayed fatigue, and heightened endurance. It contains no sugar or calories.
7. Kaged Muscle Natural Caffeine Pills
A unique product, this supplement uses a special source. The caffeine is extracted organically from green coffee beans. Each pill contains 200mg of this coffee extract. It is a more natural approach than the regular caffeine anhydrous used in pills.
8. Zhou Caffeine with L-Theanine
These pills consist of 100mg caffeine per serving, along with 200mg of L-Theanine. These two components work together and supply a clean energy boost, without any crash. It also does not cause any jitters and nausea.
L-Theanine neutralizes the negative effects of consuming caffeine, but keeps the positive ones, making these pills desirable. It keeps the mind calm, initiates a good flow of energy, and helps stay focused.
There are no additives or calories in the pills and they are more affordable than coffee. It is also a vegan and gluten-free product.
9. Olympian Labs Caffeine
Providing 200mg of caffeine per capsule, this is a unique caffeine supplement. The capsules are created with a gluten-free and non-GMO (genetically modified organism) procedure. It is a smart choice for people looking for basic pills that increase wakefulness. Even better, it is suitable for vegans as well.
10. Genius Brand Genius Caffeine Pills
This caffeine pill's distinctive features are that it is a sustained-release and ultra-natural supplement. The product also stimulates thermogenesis, which fastens the rate at which the body burns calories. It reduces appetite and contains 100mg of caffeine per pill. Additionally, it contains no fillers, dyes, or additives.
The supplement provides all-day focus and energy, is a nootropic brain booster, and completely vegetarian.
11. Muscletech Platinum 100% Caffeine Pill
This pill contains 220mg of caffeine per serving and provides a quick strength boost. It has a natural and effective caffeine formulation technique and enhances focus almost instantaneously by combatting fatigue.
This pill is catered to athletes and bodybuilders, who need a quick energy boost before working out. It is also a no-frill product, making it more affordable. Additionally, it is a cGMP approved product and contains 100% caffeine.
12. iSatori Energize Caffeine Pills
These caffeine pills have a time-release formulation that supplies energy that lasts all day without any modification of heart rate or blood pressure. The pills are not bitter, making it easy to consume and there is also no sugar crash. The pills also boost metabolism which is useful for burning calories.
13. Horbaach's Caffeine Pills with Green Tea
The caffeine pills contain 200mg of first-rate caffeine. The formula includes pure green tea extract which provides excellent antioxidant properties. It is also naturally free of gluten, milk, and GMO's.
It is a powerful formula that gives an instant boost of energy, endurance, increased alertness, and focus.
Conclusion
When used correctly, caffeine pills can leave you with a boost of energy, focus, alertness, and endurance. However, it is important to consume these pills as per the package directions and not overdo it because that could lead to health risks, like headaches, acid reflux, and high blood pressure among a variety of others. Caffeine is a drug best used in moderation.