7 Benefits Of Generic Drugs You Should Know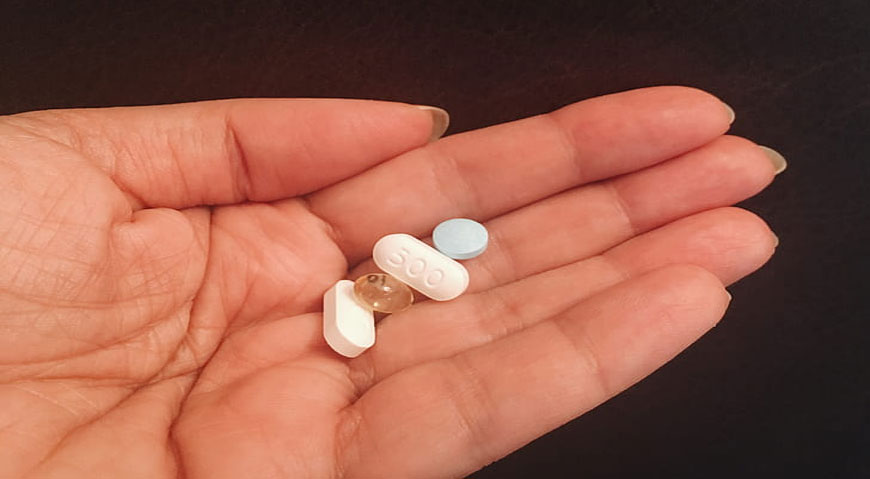 In this article, we'll discuss the benefits of generic drugs and show you a brief comparison between branded and generic medicines.
Overview
Pharmaceutical giants spend gargantuan amounts of resources like money, time, and labor to develop a new drug. When the FDA approves these drugs, companies get them patented. This allows the company to market the drug at the price it so desires. These prices are generally exorbitant, because of the high costs and lobbying. The unusually high prices keep the drugs from the reach of the needy masses.
After the patent runs out, the drug can be manufactured by anyone. Small pharmaceutical companies then produce economical alternatives to the same branded drug. These low-cost alternatives are known as generic drugs. A generic drug has the same active ingredient as the branded drug. In simple terms, a generic drug is an economical reproduction of a branded prescription. The only aspect where the two of them differ is the price.
Benefits of Generic Drugs
Generic drugs have made healthcare affordable. However, apprehensions remain about the credibility of these drugs. Even after approvals from the FDA as well as doctors, people are still hesitant to buy generic alternatives. The main reason behind this happens to be the price of the drug. The notion that 'costlier medicines are better' still exists in the minds of people. As a result, the majority does not yet prefer generic drugs.
Here are some benefits of using generic drugs. They will help you make a better choice the next time you step into a pharmacy.
1. Price
It is the main point of difference between a branded drug and its generic alternative. The price is one of the primary reasons behind the rise in generic drug use. Generic drugs are produced at minimum costs as they include only the manufacturing costs. A generic drug is free of all expenses of branding and advertising. There is no research involved in the manufacturing process. This significantly brings down the cost of a generic drug. According to the FDA, several generic drugs are less than 20% of the branded prescription's price.
2. Effectiveness
A generic drug is as effective as its costlier branded alternative. This is because both drugs have the same active ingredient. Preservatives and fillers may bring about differences in both the drugs. However, there is a certain limit to that difference. In the case of generic drugs, the FDA permits a maximum difference of about 15%. Accordingly, these differences should not in any manner affect the active ingredient.
Generic drugs are similar to the branded ones in all aspects. These include the drug's potency, safety, quality, and use intended.
3. Safety
There is a vast difference between the price of generic and branded drugs. This sometimes gives rise to safety concerns among patients. Patients believe the branded drugs to be safer than generic ones. However, there is no such difference. The FDA has put in place strict guidelines regarding generic drugs. These guidelines ensure that the generic medication is as safe as the branded ones. Every new generic drug is allowed to enter the market only after it satisfies those guidelines.
4. Easy To Source
There is no need for patients to go looking for generic medications. Many branded medications have their generic prescriptions available. For instance, the erectile dysfunction drug Viagra can be swapped with sildenafil. Similarly, there are many alternatives available for one drug. Estimates state that there are more than 12000 generic drugs available for all kinds of medical consumers.
5. Cost Control
Patients are not the only beneficiaries when it comes to generic drugs. Healthcare costs in the U.S. are on the rise for the past few years. Generic drugs help control these rising costs to some extent. Hospitals save a lot when they purchase generic medications instead of branded ones. As a result, generic medications play a vital role in providing affordable health care to people. Therefore, the production of generic medications becomes even more important in the current scenario.
6. Continued Treatment
Many patients leave their treatments halfway, due to high drug prices. Generic drugs help address this issue. Affordable drugs make sure that the patients continue and complete their treatment. This is because generic drugs have increased accessibility. In this manner, they reduce the likelihood of patients abandoning medications or discontinuing treatment.
7. Insurance Cover
Aside from being low-cost, generic drugs are also covered under insurance cover. An insurer finds it costly to cover a branded prescription in the insurance plan. As a result, insurance companies opt for generic drugs. For instance, insurance may cover only 50-60% of the cost of a branded prescription. However, in the case of generic drugs, this number is around 80%. It may not appear significant, but this makes a huge difference in your overall bill.
Generic vs. Branded – A Comparison
We have seen several benefits derived from the use of generic drugs. Below is a comparison between some common prescriptions and their branded counterparts:
Viagra: This was the first and is still the most popular ED drug on the market. Sildenafil is the generic alternative for Viagra. In fact, thanks to this, you can even buy generic Viagra online. A single Viagra pill costs around $38. Sildenafil, on the other hand, costs $14. Along with that, Viagra is prescribed specifically for ED. Sildenafil can be used for both ED and Pulmonary Arterial Hypertension (PAH).
Vicodin: It is the most commonly prescribed medication for moderate and severe pain. Acetaminophen is its generic version. The average price of a Vicodin pill is $2. As for acetaminophen, a pill costs not more than 60 cents.
Zocor: A lipid-lowering medicine, Zocor is prescribed to reduce the risk of heart disease. It is to be taken along with an appropriate diet and regular exercise. The generic version, Simvastatin costs approximately 90 cents to a dollar for a pill. Zocor, on the other hand, costs more than $5 per pill.
The American healthcare system has become increasingly pricey in the past few years. Instances of people being burdened in debt because of medical expenses are not new. Generic drugs come as good news to the masses in such times.
These drugs pave the way for increasing the accessibility of affordable healthcare for all. At the same time, the presence of generic drugs reduces the population's dependence on costly, branded prescriptions.

FREE DELIVERY FROM $150
Free world wide shipment

eCheck, BitCoin & Money Transfer
Avail Extra 15% Discount

GUARANTEED DELIVERY OF PRODUCT
FREE RESHIPMENT With no Extra Cost